This time last year, newly appointed Wallaby coach Ewen McKenzie was probably feeling a bit like Humpty Dumpty.

After twin losses to the All Blacks and Springboks and a close call against the Pumas in rain-soaked Perth, he found himself precariously balanced on his 'Rosario wall' sporting a 20% win record.

Some suggested the ARU had stuffed up and blown a golden opportunity to appoint South African World Cup winner Jake White as the Wallaby head coach.

A year out from the Rugby World Cup, McKenzie is certainly sitting more securely. Although you can argue he has already "had a great fall" with the record 51-20 loss in Auckland.

His selection of Kurtley Beale at no.10 over Bernard Foley was roundly criticized. So was Nic White over Nick Phipps and no Tevita Kuridrani at outside centre or Scott Higinbotham in the back row.

I supported the Beale gamble but concede he struggled against New Zealand without constant options and decent front foot possession. Lack of time in the crucial playmaking role did not help his cause.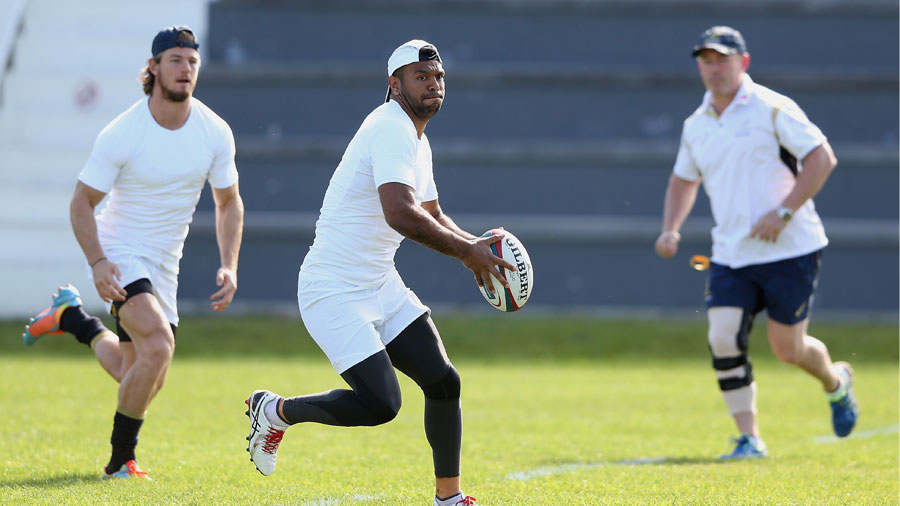 Test selection is primarily about picking the best players - not the best combinations at Super XV level. That said, Phipps and Bernard Foley have made a strong statement since the Beale experiment.

To illustrate my point, take a look across the Tasman. The Chiefs were the dominant Super XV team in 2012-13 yet they managed only two to three players in the All Black starting lineup during that period.

Unlike his nursery rhyme alias, coach McKenzie moved swiftly to put the pieces back together after Auckland. Tough wins against the Boks and Pumas underlined the squad's character and mental strength.

Starting with the 54-17 win over Argentina twelve months ago, the Wallabies have now strung together ten wins and a draw from fourteen matches. A win record of 75% for the period.

Significantly, the squad overcame wet weather in the two most recent wins and bravely persisted with an attacking ball-in-hand approach. But discipline in Perth and a spate of handling errors on the Gold Coast almost brought them down. Crucially though, they still found a way to win.

Despite a degree of negativity around the Wallabies' performances, they remain number three ranked team in the world with a chance to move to number two on Saturday night against South Africa.

If the seven try romp over Argentina in Rosario last year was a turning point in Ewen McKenzie's coaching reign, then this weekend looms as a potential watershed.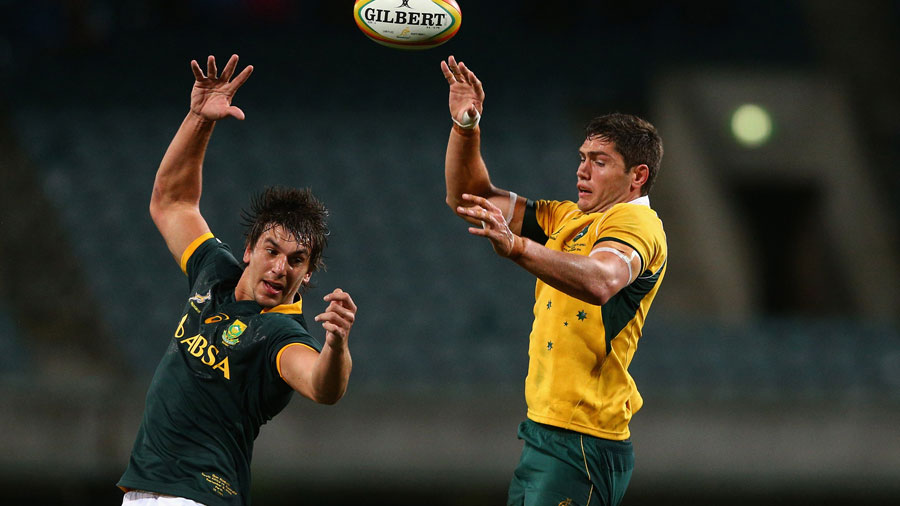 Australia has not won in Cape Town since 1992. They face a parochial home crowd and a brutal Springbok side, frustrated by two narrow away losses but buoyed by their nine breakdown turnovers against NZ.

The Wallabies will again implement their fast expansive game plan. With the likelihood of a dry pitch, they can hopefully put the 'coach killing' unforced errors and discipline problems behind them. If not they are doomed.

A majority of the handling and passing issues against Argentina came down to basic security with the slippery ball. Greater care and more prudent decision making would have paid more dividends.

Late in the game, Foley made a brilliant break into the Pumas' quarter and with defence in disarray, pushed a fifty/fifty pass to Scott Higginbotham who dropped it. Was Foley better to go to ground and set up for a likely match winner?

In test matches such moments are far reaching. Higginbotham cannot be blamed because it was a difficult pass. Nor can Foley as Higginbotham was at his hip. However from that moment, the Pumas surged and Australia was on the back foot in survival mode.

After conceding four penalties against the Springboks, lock Rob Simmons was the referee's pet against the Pumas and also a big contributor in set piece and the loose.

His benchmark this week is the single-handed demolition job by Brodie Retallick in Bledisloe II in Auckland. Indeed that ferocity in contact must be replicated by every man right across the pitch. Ideally, less skelter and more belter.

When evaluating the emerging character of this Wallaby team, recognition should focus on those last five minutes on the Coast. The Australian scrum survived six resets under its posts to save the game.

The Aussies had all six bench forwards packing down. Only Simmons and skipper Michael Hooper remained of the starting pack. Luckless Argentina panicked, Australia held its nerve……..game over!

This weekend Australian rugby supporters want to see a bold but smart performance. The Men in Gold start outsiders and should relish that status and enjoy their chance to silence the doubters.

Ball security and more composed decision making, complemented by a disciplined mindset can take these currently unloved Wallabies a long way towards an unlikely victory.

One year out from the Rugby World Cup, win lose or draw, Ewen McKenzie and his merry men need to emphatically remind us who they are, what they are trying to do and where they are going.

Gordon Bray is TEN'S chief rugby caller and will be joined by Matt Burke, Stirling Mortlock and Scott Mackinnon for the live telecast from Newlands early Sunday morning at 12.30 am. AET.