The All Blacks are playing in another stratosphere. After their latest outing, the shell-shocked Springboks are still coming to terms with the embarrassing 57-15 mauling in Durban. Did NZ really score 40 points in the last 25 minutes against their fiercest rugby rival? Afraid so.

So where does Australia sit after conceding a whopping 71 points and scoring just 17 in this year's two home and away clashes with the dominant Kiwis? How on earth can they turn the tables? Here is my survival kit.

Yes We Can!
Enter the contest with no baggage and don't over train. This is the end of an arduous domestic campaign. The tough physical prep work is now in the vault. Target fresh minds and bodies and focus on composure and a dedication to executing all basic skills accurately and at pace.

The injection of new blood this year has reinvigorated Wallaby team culture and desire. Belief is key. On that score Michael Cheika should approach Alan Jones to address the team. The master motivator has a unique ability to prioritize tasks and provide clarity of purpose and execution.

Jones' 1986 Wallabies produced a herculean defensive effort in the first half to repel every All Blacks challenge on their line. The victorious coach adopted a siege mentality within his squad and the players rose up magnificently to repel and finally subdue the home team in the second half.
Support the referee and his assistants
Remember Wellington in August? Under questioning it was belatedly revealed that the Kiwi coaches had an unofficial pre-test meeting with an assistant referee. Jaco Peyper had requested clarity on scrum outcomes from the previous week and met with Steve Hansen and Mike Cron.

Hansen explained, "We are here to support the referees and help them. It's a difficult game to ref so why wouldn't you have the meeting." Hear! Hear! Henceforth Australia must encourage a similarly collaborative relationship with the match officials.

In this process, Cheika might request the assistant referee on the 5 metre defence line at scrums ensures that neither side gets a flyer before the ball is cleared. Critically, the referee also needs help from his assistants to spot attacking players who clean out defenders from the side of the tackle or ruck.

This practice through the 'side door' occurred unabated during the Rugby Championship but was rarely punished by officials. Invariably the offender finishes on the ground on the wrong side which stymies a potential steal or counter ruck. Australia is not innocent but NZ does it way better.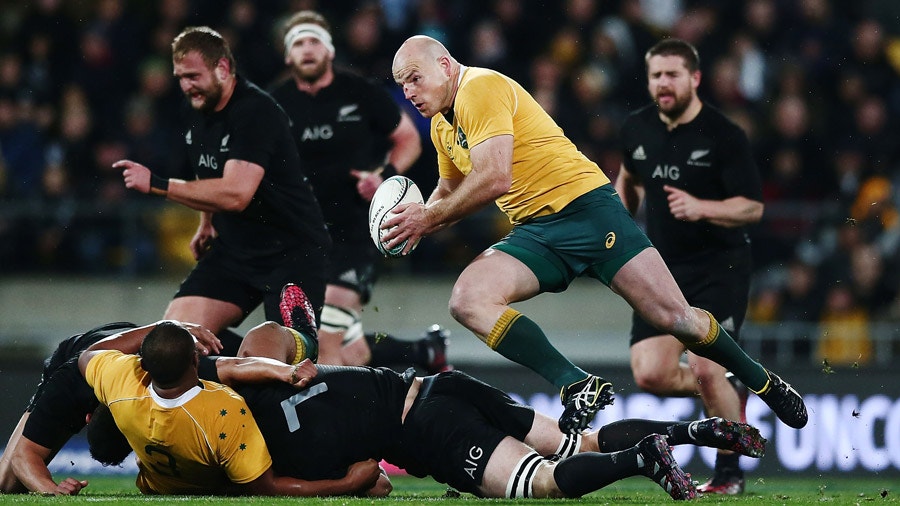 Defence is the best attack
Wallaby defence coach Nathan Grey was an amazing defender in his own right. His 'kamikaze' approach to tackling duties epitomized aggression, power and an ability to read opposition attacking ploys. His nickname 'Crazy' was thoroughly earned and worn as a badge of respect.

Accordingly Australia will need the resolve of 23 Nathan Greys at Eden Park. The All Blacks attack structures thrive in the extremities of the field and are founded on hard straight running, ideally with a priority on committing defenders before passing.

For incentive, the Wallabies need go no further than a video review of NZ's defensive line speed against South Africa. Players exploded from the blocks with 100m sprint technique. The strategy is designed to cut down time and space and build pressure. Australia must replicate the process.

Bruising Lopeti Timani has been screaming out for a starting role and did not miss the chance at Twickenham. His 22 strong tackle count showcased a big engine and even though under utilized in attack, he still impacted. Verdict? Unleash our new 'Tongan Torpedo' from the opening whistle.

That would mean a back row of David Pocock or Sean McMahon, Michael Hooper and Timani. A mix with Lopeti at no 6 or 8 sends an emphatic message that Australia is not just in damage control but going full bore for victory.
On that note, forgive me for harking back to Japan's 'rugby miracle' at Brighton last September. Eddie Jones' powerful words to the assembled media pre game were chilling and are etched into folklore. They are painfully relevant for Eden Park.

"Mate we have just got to tackle those guys like we've never done before. They are twice our size but we must tackle until we drop. Tackle, get up again, tackle and just keep doing it. There's no shortcuts." PS Wallabies: one proviso - tackles below the shoulder line please!

Kick it to the Sh_ _ house!
Bob Dwyer's famous line at Twickenham in the 1991 World Cup Final, within earshot of Her Majesty The Queen, also has present day application.

The All Blacks feed off quick lineouts from exit kicks. It brings their marvellous back three into play and also enables them to maintain the rage with no respite for opponents. For that reason Wallaby exit kicks need to be caught by the crowd, not NZ players just beyond the touchline.


Downfield kicks will necessitate a fast, cohesive defensive-line chase with controlled support in behind should the AB's break through or elect to chip. A good chase is an opportunity to catch NZ short on numbers. Nick Phipps' box kicks must be contestable. Possession will be gold.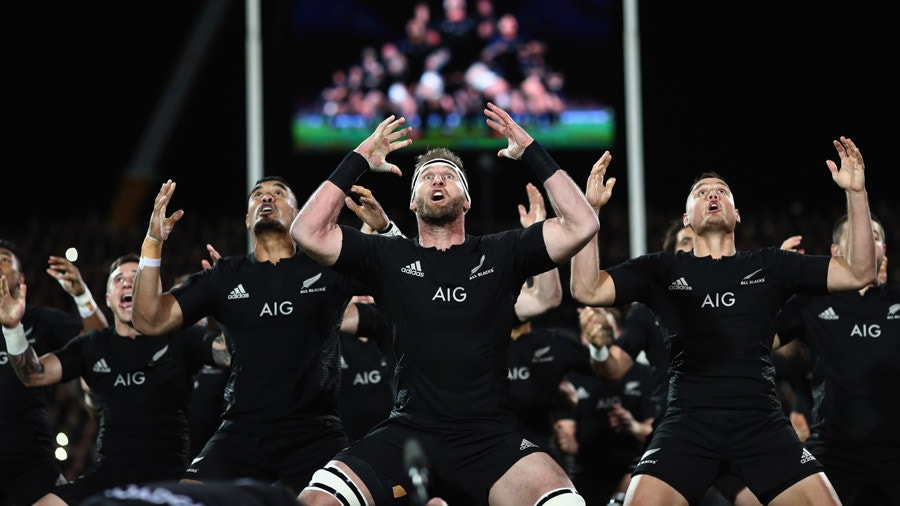 Wanted: A miracle on Reimers Avenue Auckland
The Eden Park fortress has not seen an All Black defeat since July 3rd 1994. On that occasion France engineered 'the try from the end of the world' in the dying moments. Launching a daring counter attack from inside their quarter, nine players handled for Sadourny's spectacular touchdown.
Australia will need similar heroics to pull off a famous victory and end the All Blacks incredible unbeaten run of 44 test matches on home soil.

Prime challenge is to counter NZ's relentless dominance in the collisions. The Men in Black ruthlessly play the percentages to secure quick ball for their talented eager backs. It is all about physicality and eliminating defenders until overlaps or mis-matches emerge. Even if it takes 20 phases as we saw last weekend in Durban.

Let there be no doubt. This is rugby's equivalent of Mount Everest for Stephen Moore's Wallabies. The occasion is therefore ripe for some reverse psychology. So we wrap up this survival kit manuscript with some poignant advice emanating from the lips of an iconic Aucklander.

"It is not the mountain we conquer but ourselves. You don't have to be a fantastic hero to do certain things -- to compete. You can be just an ordinary chap, sufficiently motivated to reach challenging goals." Sir Edmund Hillary scaled Mt Everest on May 29, 1953.

Gordon Bray will be joined by Wallaby greats Matt Burke and Nathan Sharpe and host Scott Mackinnon for the October 22nd live telecast on TEN and HD and tenplay.