The Roshn Saudi League is heating up to a boil: Here are 7 points from the first 7 Matchdays of the Roshn Saudi League.A Battle At The Summit
After 7 matchdays gone by, the top six clubs are only separated by 3 points. Al-Ahli, Al-Nassr, Al_Ettifaq, Al-Taawoun, Al-Hilal, and Al-Ittihad have all got their eyes set on the top spot after a heavily contested start of the campaign.
Most recently, Al-Hilal have fallen from first to second after a poor performance leading to a draw against Damac, who now sit in 14th place. This paved the way for Al-Ittihad to take the lead in the title race after a strong 2-1 victory over Al Fateh whereby ex-Chelsea midfielder N'Golo Kante scored an absolute worldie to complete his team's comeback.
While there is a majority of the season to play, contending sides are coming to a fast realisation of each point's high value in this campaign's title race.
Neymar's Trouble in Paradise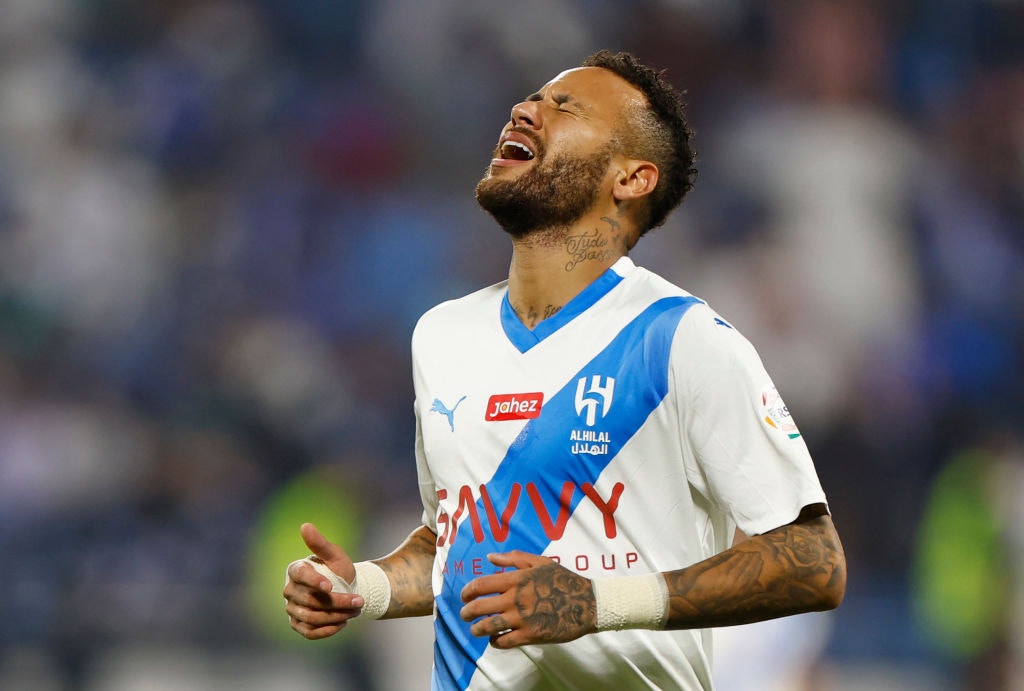 When he came off the bench for the final half-an-hour of Matchday 6, Neymar's first minutes for Al Hilal was heavily anticipated by all.
It was a great game for Neymar's new club as they took apart Al-Riyadh in a 6-1 victory and the Brazilian was even able to grab an assist. However, since then, Neymar and Al-Hilal have diverged into a dire downward spiral.
In the first round of the AFC Champions League, Al-Hilal drew with 1-1 with Uzbekistani side, Navbahor.
In similar fashion a few days later, they drew 1-1 against Damac in Matchday 7 of the Saudi League. In both games, Neymar produced subpar performances which have left fans dissatisfied and concerned around his role in the squad.
Moreover, the number 10 has faced a off-field controversies in the past weeks which can't be having a positive impact on him. It will be interesting to see how the Brazilian carries on in the next few weeks amidst the criticisms so early into the season.
Jorge Jesus' Position Under Threat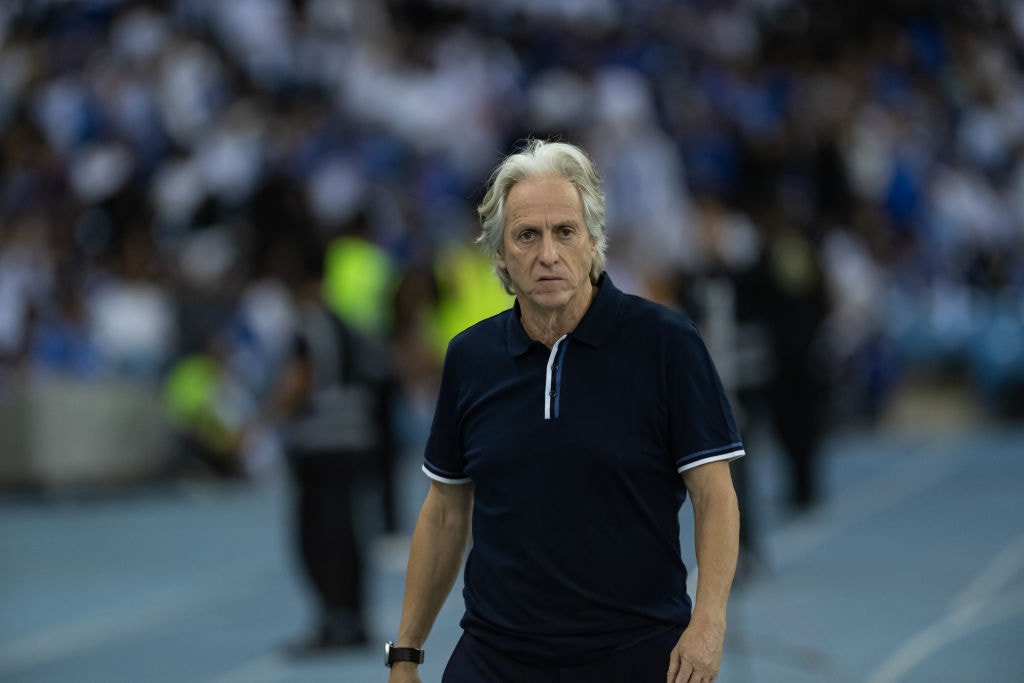 This may seem rash considering Al-Hilal is only one point off the top of the table. However, the Al-Hilal fans' opinion on Jorge Jesus go beyond the final result on the match sheet.
The fans are unhappy with Jesus' tactical approaches to games which they should be winning undoubtedly. The star-studded squad have found it difficult recently to break down defensively minded teams. This, alongside the two stalemates against weaker opponents stated above, have left a sour taste in the fanbase of Al-Hilal.
Although, it is not only the fans. Multiple reports have emerged recently of Neymar's dissatisfaction of Jorge Jesus' management of the squad. It seems now the Portoguese manager's job is in a precarious state heading into October.
JLingz Finds a Home In The Saudi League?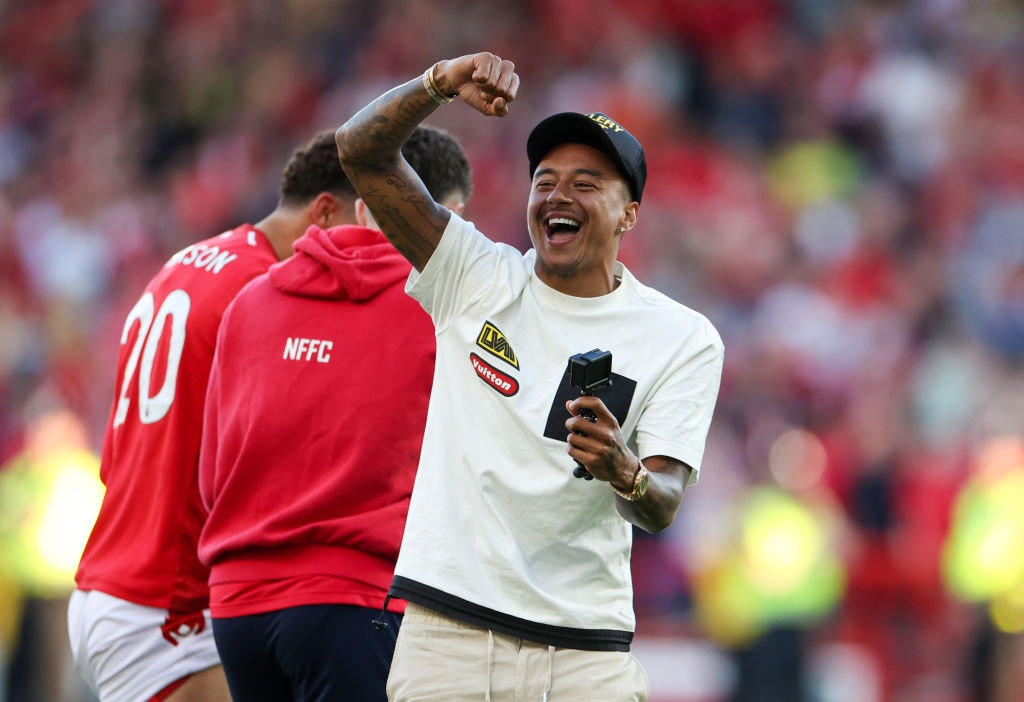 Well, not quite yet, unfortunately. Jesse Lingard has joined Steven Gerrard's Al-Ettifaq on a one-month training trial with hopes of securing a permanent contract.
The former Manchester United winger has been a free agent since been released by Nottingham forest at the end of last season after an injury-ridden year.
Lingard had an unsuccessful trial period with West Ham; a club where he was a fan favourite only a few seasons back. He will now train under Steven Gerrard and alongside Jordan Henderson at Al-Ettifaq for a month with hopes of securing a permanent contract.
Soap Opera Football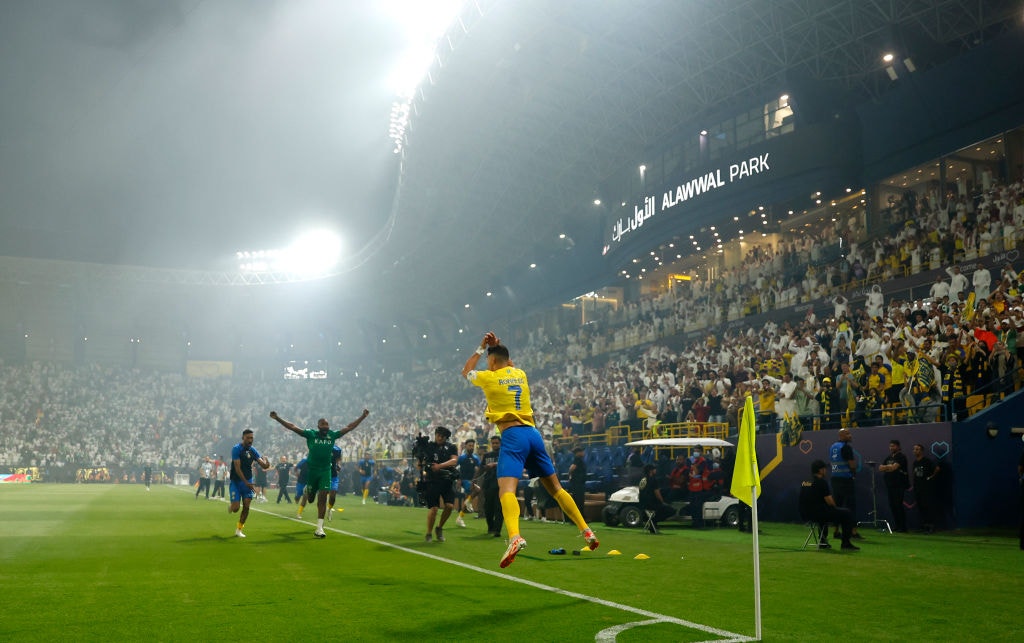 The Saudi League hasn't been lacking in entertainment over the past 7 matchdays with top clubs battling it out and leaving it all on the pitch. Most recently, all eyes were on Al Nassr as they hosted Al Ahli in a blockbuster match.
In the fourth minute, Ronaldo's fired a ball with his left foot through a thick haze of green smoke into the goal sending home fans into hysterics. A goal to remember. In thrilling fashion, the game ended 4-3 with fans on the edge of their seats up until the final minutes.
Watch Roshn Saudi League action as Al-Nassr v Al-Ahli
The same scoreline featured in Al Ettifaq's dramatic victory over Al-Ta'ee which went down to the wire with both teams holding the lead at different times across the 90 minutes. In the end, it was Al-Ettifaq's striker, Moussa Dembele, who grabbed the winner to bring his side in ahead 4-3 in the dying moments of the game.
A Possible Historical Campaign For Cristiano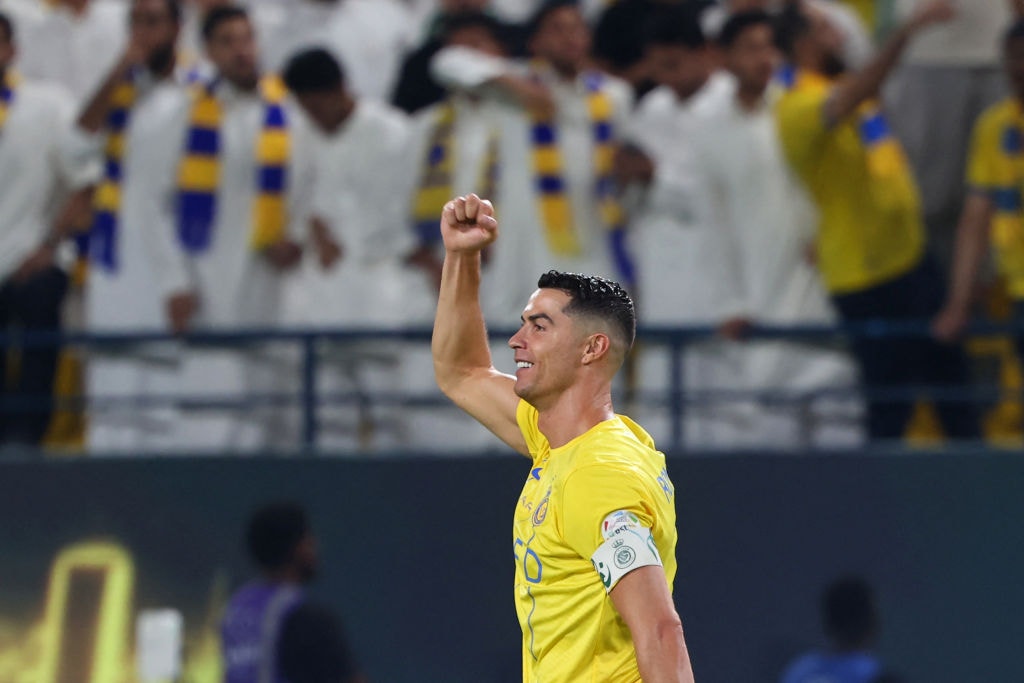 'I still love football and scoring goals. I still love winning. They say I'm done but I'm still proving that it's not true'. -- Cristiano Ronaldo following Al-Nassr's victory over Al-Ahli where the Portoguese striker scored a brace via Goal.com.
Despite being 38 years old, Cristiano Ronaldo now has nine goals in six appearances for Al-Nassr.
If he can continue this trend of goals he will break the Roshn Saudi League record currently held by Abderrazak Hamdallah, who scored 34 goals in the 2018/19 season. He is looking an unstoppable force for defences in the Saudi League and will be a prominent figure in Al-Nassr's title charge.
What's next?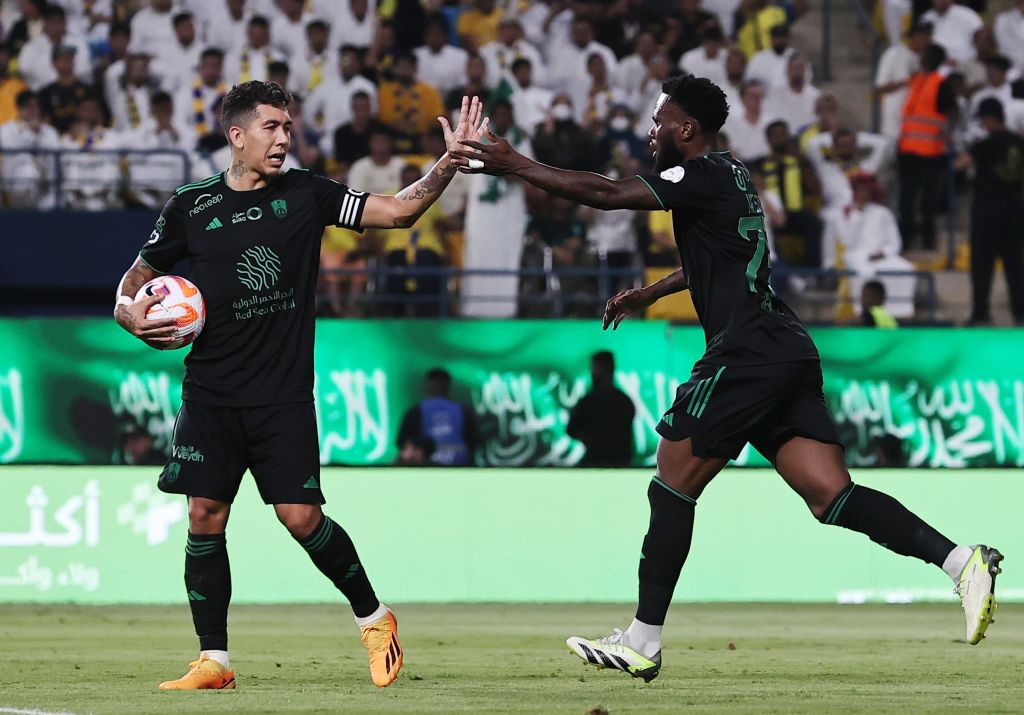 In the coming weeks, Al-Ahli's difficult run continues with a home fixture vs Al-Ettifaq in Matchday 8 and an away match at Al-Ittihad in Matchday 9.
Many fans' attention will be on Cristiano Ronaldo over the next couple of fixtures to see if he can hold this consistent goal-scoring form throughout the long campaign.
Up next, Al Nassr will be facing Al Tai on the 30th September at 1am (AEST). Immediately after, Neymar's Al Hilal will be taking on Al Shabab at 4am (AEST) in what possibly could be a decisive match for the future of Jorge Jesus.
Watch the Roshn Saudi League live and free on 10 Play
2023/24 Roshn Saudi League Fixtures
Roshn Saudi League 2023/24. Live And Free On 10 Play
How To Watch the Roshn Saudi League and King's Cup on 10 Play