About the Podcast
In 35 years of Neighbours, there's never been a podcast like this! Ramsay Beat takes you behind the scenes to talk to cast and creatives about, amongst other things, what promises to be the biggest week in the show's history.
Don't forget you can watch Neighbours on 10 Peach and 10 Play in Australia and Channel 5 in the U.K.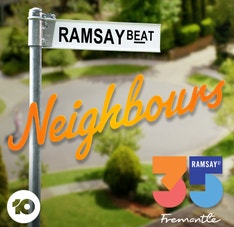 Episode 4 - There For One Another
15th Mar 2020
Episode 3 – A Friendly Wave
The 35th is only a footstep away!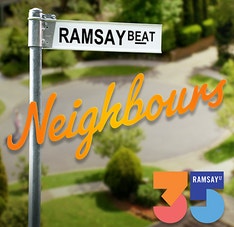 10th Mar 2020
Episode 2 – The Perfect Blend
When good neighbours become good friends
8th Mar 2020
Episode 1 - Over The Fence
Interviews and goss from 35 years of Neighbours