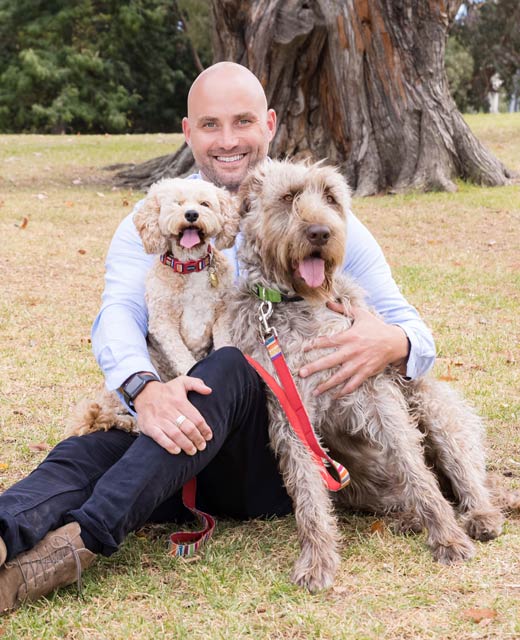 Morgan Burrett
Morgan joined the Pooches at Play team back in Series 4, bringing his passion and experience of being the TV Host of The Travel Bug to the show.
As host of The Travel Bug he presented 63 x 1 hour episodes of the series that has aired on the 10 and 7 Networks and is still broadcasting in over 100 countries and 20 airlines. Growing up, Morgan spent his early years on a horse farm on the North Island of New Zealand which inspired his love of animals and the outdoors.
This passion has continued after moving to Sydney, where he spends his free time hiking, camping, playing rugby and basically doing anything he can to stay active and loves nothing better than to fish and sail in his spare time.
As an experienced cameraman as well as TV Presenter, Morgan travels around the world (when he can) and loves meeting new people along the way and all the new experiences that travel offers.
After having so much fun with the Pooches team for the travel special, Morgan is now a regular feature in the series, continuing his journey into the world of dogs and seeking out expert tips and advice for all dog lovers, in the hope he may have a canine companion to call his own when his schedule allows.