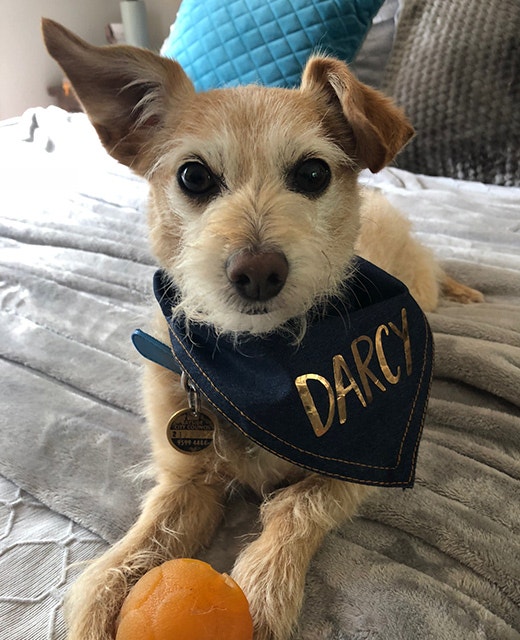 Dynamite Darcy
When it comes to talking about the team at Pooches at Play, we can't forget the cheekiest member of the crew who steals the limelight in every segment he appears in. Whether it's by demonstrating the dog training and behaviour tips his 'mummy' Lara asks of him…or sleeping his way through an entire segment in her arms.
Darcy, a.k.a Dynamite Darcy on social media, sure did land on his feet after being re-homed twice and finding his forever home with Lara…and just in time to become the canine co-host of Pooches at Play.
This little heart-breaker loves chasing balls, getting belly rubs and giving kisses to anyone that gets close enough for him to land a smacker on their lips.