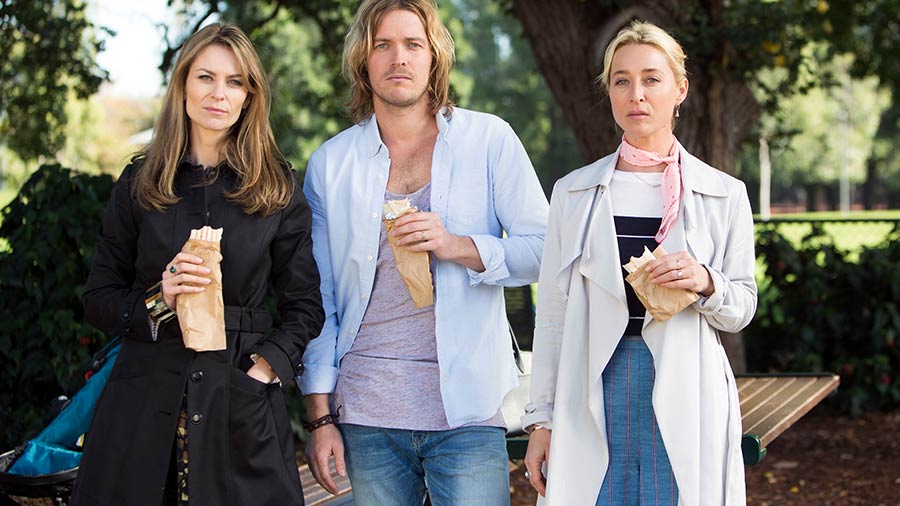 Nina Wears
Jigsaw knit navy/cream.

Boutique indigo culottes with vertical red stripe.

Victoria & Woods grey crop trench coat with tie.
Vintage scarf.
Vintage wide silver band ring with oval gem.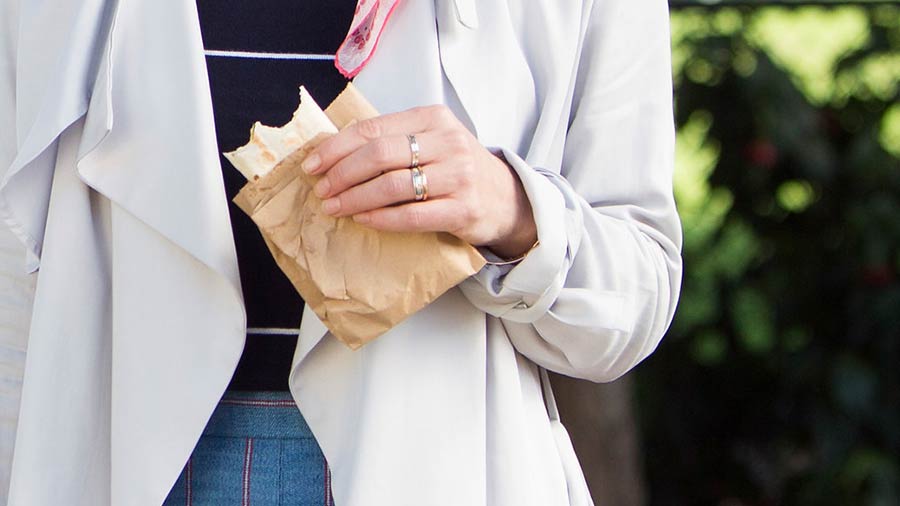 Lovehate stacked thin silver rings.
Lovehate hexagonal silver ring.
Billy Wears
Jigsaw black trench coat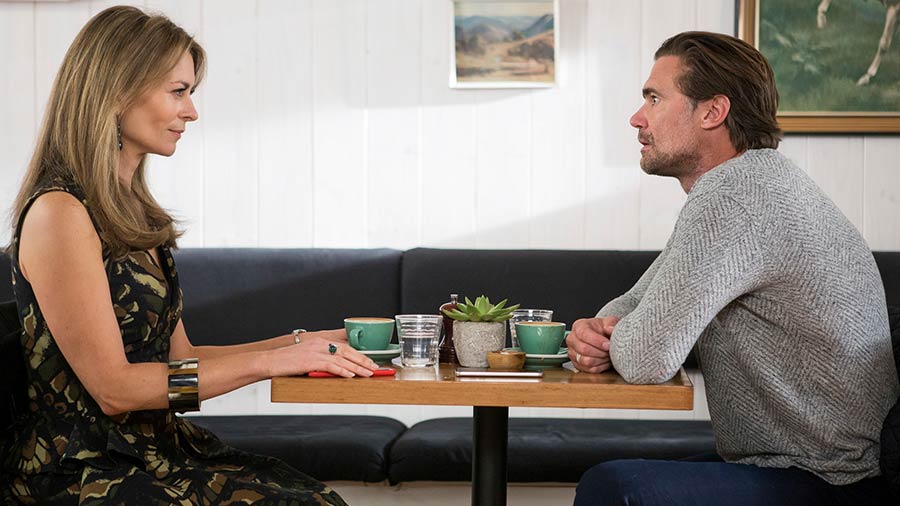 Alexander McQueen dress with green/brown/beige/black print.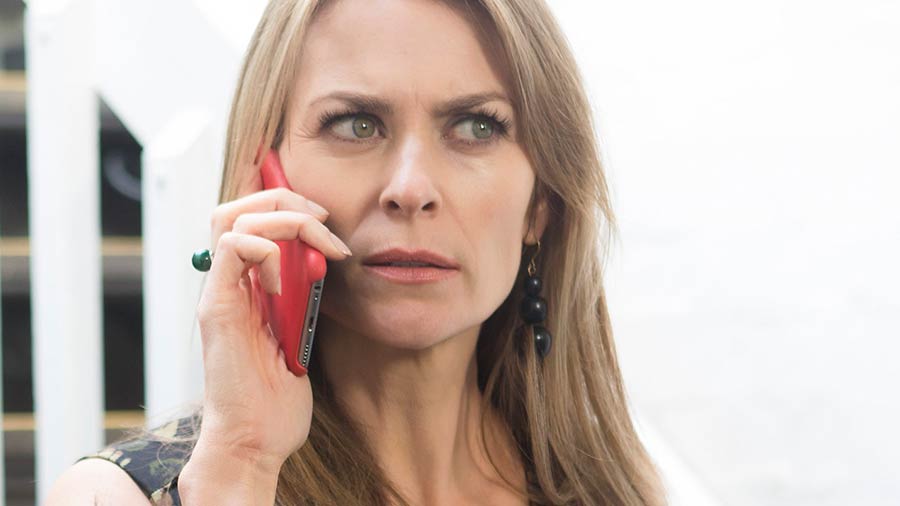 Dinosaur Designs three stacked beads black earrings.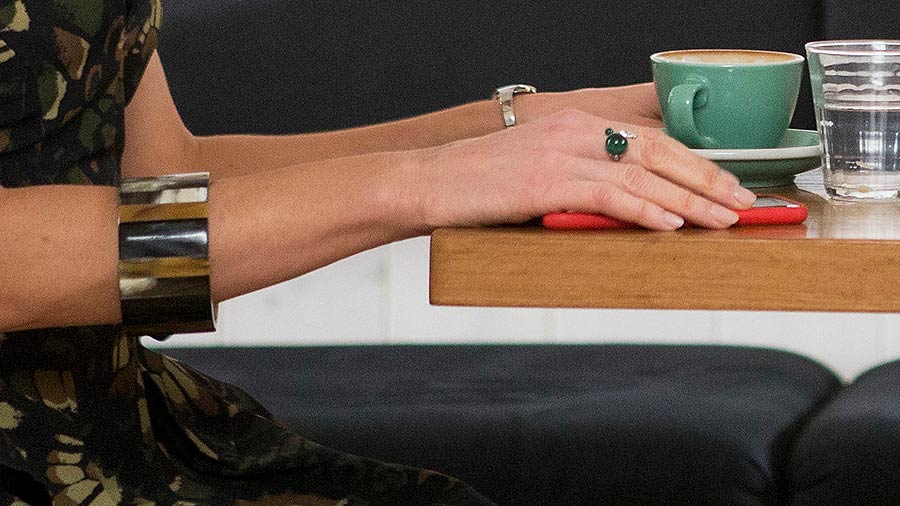 DKNY ring with silver detail.

Georg Jensen watch.