Nina Wears
Antique silver earrings with half-circle pearls.
Antique gold watch.
Rock Finders Keepers silver bracelet.

Linda Tahija silver disc bracelet.
By Charlotte rings.
Billie Wears
Calvin Klein large ring with black gemstone.
Georg Jensen watch.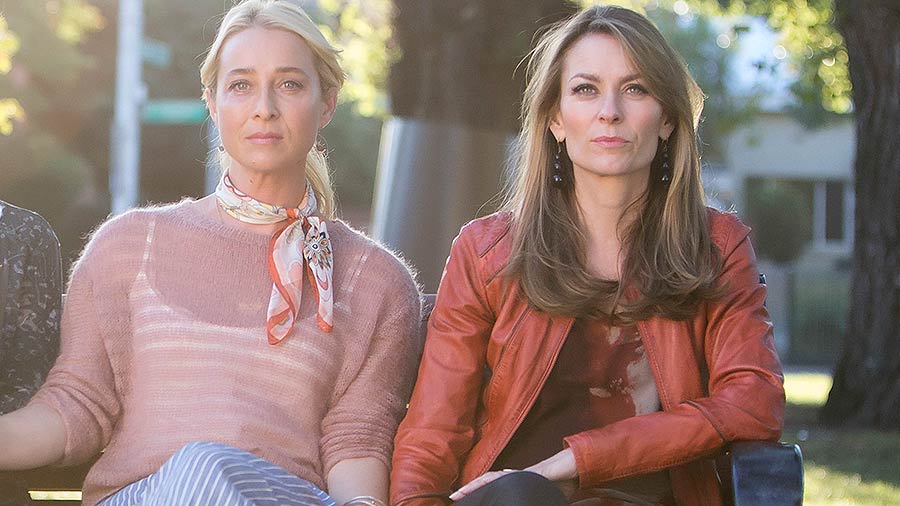 Nina Wears
Willow striped jumper in pink.

Vintage apricot floral scarf.
Billie Wears
Helmet Lang orange, grey and black chiffon top.
Oakwood leather jacket in burnt orange.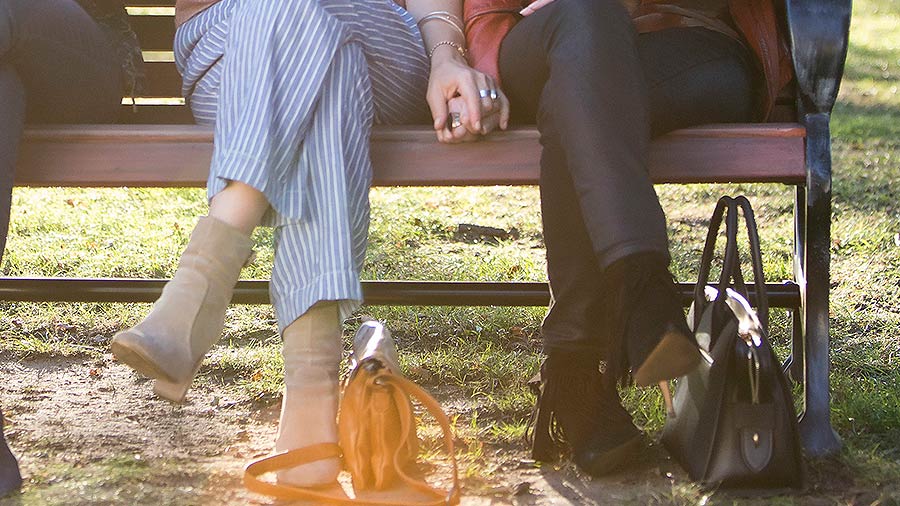 Nina Wears
Haikure pinstripe pants in blue.

Seed suede cropped boots.
Billie Wears
Guess jeans in black.

Estilo Emporio boots in black with fringe detailing.
Prada bag in black.