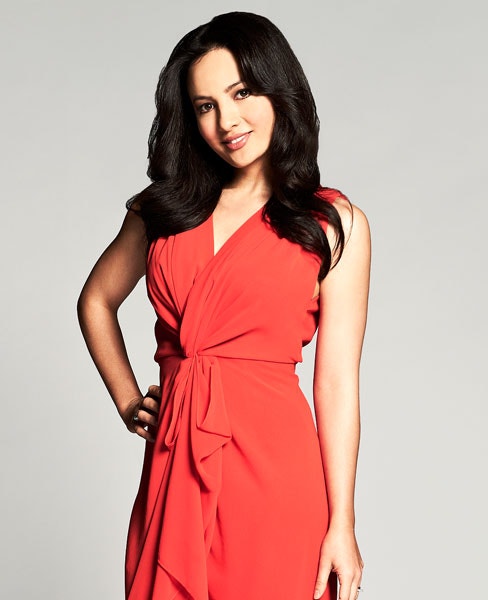 Alin Sumarwata
Proud Vanessa was born to traditional Italian Catholic parents and is one of five children. She loves her family but often feels lost amongst her siblings. Vanessa despaerately wants to believe she is special but doesn't always feel that way. A professional pastry chef and a party girl from way back, she wants more than anything to feel deeply understood by and connected to another person. Which is exactly what she has found in her husband and father of her children, Lucas Fitzgerald. After a tumultous start to their complicated relationship, Lucas and Vanessa have finally managed to reach a point where they're content within themselves and eachother. Vanessa and Lucas recently sold all of thier Erinsborough based assets to make the move to the greener pastures of Victorian country town Daylesford.
Alin Sumarwata
Alin was just thirteen-years-old when she was introduced to the world of drama and won a scholarship at the Australian Theatre of Young People in Sydney.
Throughout her teen years she continued to study acting and joined the Newton Performing Arts Centre. However, she decided to move away from the arts when she left school and completed a commerce and law degree over five years.
Born in Iran and settling with her family in Australia when she was seven, Alin realised in her early-twenties that performing was her passion.
She was cast in her first television role in 2005 and has since appeared in numerous commercials, short films and dramas including East West 101, Sea Patrol, Rescue, False Witness, Home And Away and Mary Bryant.
In December 2011, Alin joined the cast of Neighbours in a regular role as the vivacious Vanessa Villante, a professional chef who has more than food on her mind when she arrives in Ramsay Street.
"The fact that she is always eating mirrors my life, I adore food," joked Alin who has relocated to Melbourne from Sydney with her husband and baby daughter, Tilda.