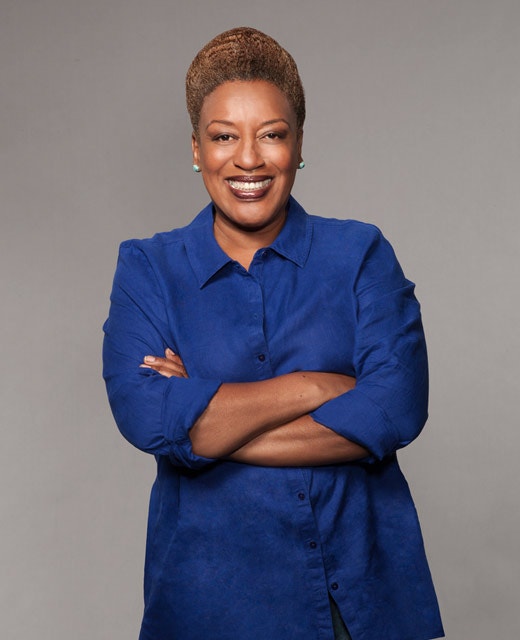 CCH Pounder
Doctor and Jefferson Parish Coroner, Dr Loretta Wade is as eccentric as she is smart, and plays a vital role in helping the NCIS: New Orleans team bring suspects to ground.
CCH Pounder
CCH Pounder is revered by critics and fans alike for her powerful performances in film and television. Pounder has received four Emmy Award nominations for her roles in the television series The No. 1 Ladies' Detective Agency, ER, The X-Files and The Shield, where her performance as Claudette Wyms also awarded her a MIB Prism Award, two Golden Satellite Awards and the Genii Excellence in TV Award. Additional television credits include Warehouse 13, Sons of Anarchy, Revenge and Law & Order: SVU.
Pounder's film credits include The Mortal Instruments: City of Bones, Home Again, Avatar, Orphan, Prizzi's Honor, Postcards from the Edge, RoboCop 3, Sliver, Tales from the Crypt, Face/Off, End of Days and her breakout role in Bagdad Café.
Pounder received a Grammy Award nomination for best spoken word album for Grow Old Along With Me, The Best Is Yet To Be, and won an Audie Award for Women in the Material World.
An advocate of the arts, she is active in the Creative Coalition and has nourished emerging artists though the Pounder Kone Art Space in Los Angeles and the Musee Boribana in Senegal, Africa, which she co-founded with her husband, Boubacar Kone. Also, Pounder is a founding member of Artists for a New South Africa and serves on the Board of the African Millennium Foundation.
Born in Georgetown, Guyana and raised in England, Pounder moved to the United States to attend Ithaca College. In 2010, she received an Honorary Doctorate of Fine Arts from Ithaca College. Currently, Pounder splits her time between Los Angeles and Senegal, Africa.
Her birthday is December 25.
NOTE: Caption on Image
Medical Examiner