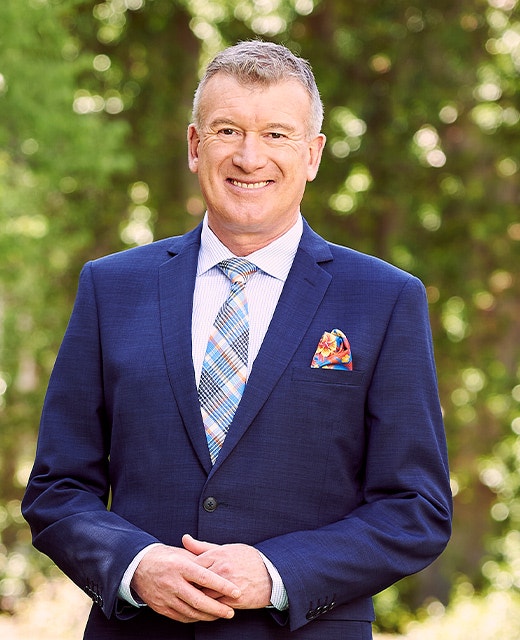 Stephen Quartermain
Stephen Quartermain is one of Australia's most respected television and sport presenters. Not only does he deliver his reports with passion, but any news he covers is delivered with integrity, credibility and class.
Born in Melbourne, Stephen began his career in journalism in 1980 as a cadet reporter with Leader Associated Newspapers. After two years he moved to the ABC, where he gained extensive experience covering politics, industrial rounds, police rounds and sport. Stephen joined Network 10 in December 1984 and has been an integral part of the news team ever since.
Highlights of his career include on-the-spot reporting at several Olympic and Commonwealth Games, the 1989 Ashes cricket tour of England, Wimbledon, the World Gymnastics Championships in Germany and the AFL Irish football series.
Between 1990 and 1995 Stephen hosted an AFL show which was seen in Britain, the United States, Canada and more than 20 other countries. He was also a member of 10's hit show The Panel from 1998 to 2007.
Stephen was Network 10's AFL host and commentator between 2002 and 2011, covering eight grand finals and hosting five Brownlow Medal counts. He also commentated on Triple M for 14 years before joining 3AW's commentary team in 2013.
During his career Stephen has won several sporting awards for his coverage of news, cricket, football, basketball and swimming.
Stephen is married to Paige and has two children, Jack and Scarlett. His interests outside work include sport, politics, food, wine and cooking.
Follow Stephen on Twitter @Quartermain10 and Instagram @stephen.quartermain