Australia will start their path to Paris 2024 with Head Coach Tony Gustavsson naming a squad featuring many familiar faces for the training camp and three Asian Qualifiers matches.
Captain and hometown hero Sam Kerr and vice-captain Steph Catley headline the roster of 22 players who will travel to Perth to take on IR Iran (26 October), the Philippines (29 October) and Chinese Taipei (1 November) in Group A action.
Off the back of a historic FIFA Women's World Cup 2023™ tournament, the squad features 21 members of the team that captured a nation and claimed fourth place at the global showpiece.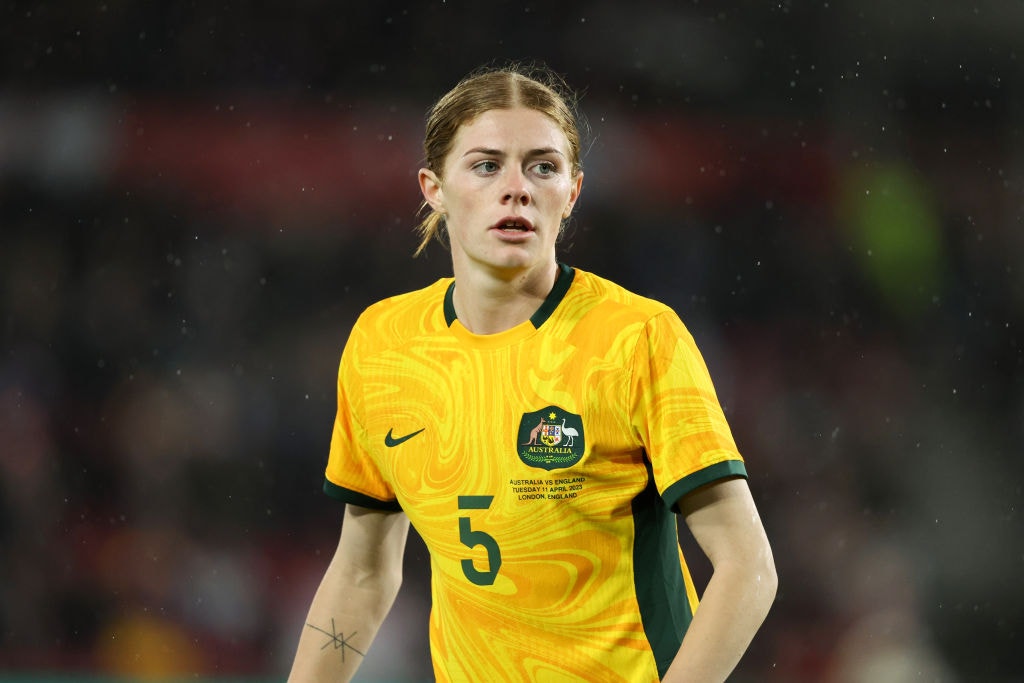 World Cup duo Aivi Luik and Kyah Simon are both unavailable as they return from injury, with U-23 Women's National Team captain, Amy Sayer, rewarded for her recent strong form in Sweden and with the U-23 Program.
Forward Charlize Rule will also travel to Perth with the 20-year-old returning to the senior national team environment for the first time since November 2021 in a train-on / development squad position.
CommBank Matildas fixtures LIVE and free on 10 Play
Tony Gustavsson reflected on the return to the pitch for the national team following the FIFA Women's World Cup.
"It's hard to believe that by the time we take the field in Perth that it would have been over two months since that exhilarating and unifying month of football in Australia," Gustavsson said.
"While we have had some time to reflect on the impact of this remarkable team on and off the pitch, the special trait of this group is that they are always looking to embrace the next challenge and that is now qualifying for the Paris 2024 Olympic Games.
"With just over 285 days to go until that opening kick-off in France, we have called up players that we know are ready to take us forward to the next phase of qualifying, while looking to reward a couple who have performed strongly in the U-23 Program," he concluded.
CommBank Matildas return to Perth on the path to Paris 2024
Matildas and Socceroos Action Coming Up Across Network 10 and Paramount+
Revisit all the best Matildas Moments
U-23 Women's National Team Head Coach and CommBank Matildas' Assistant Coach Melissa Andreatta expressed her pleasure at the reward for two members of her Program.
"I couldn't be more pleased for Amy and Charlie's return to the CommBank Matildas for this upcoming training camp and Olympic Qualifiers as it is recognition for not only their incredible work in our U-23 Program, but also the developmental strides they have both made in the last two years," Andreatta said.
"Both players have been impressive in the manner they have applied themselves at club football and then brought that same focus at U-23 level. It reiterates the importance of our U-23 Program as a bridge between club football and the senior team."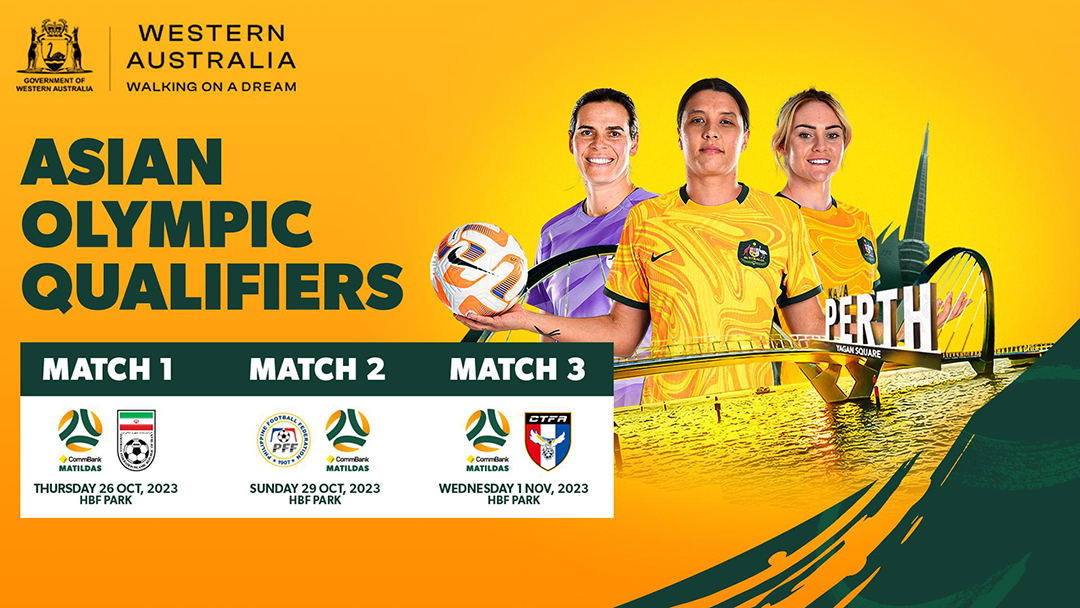 This month's Asian Qualifiers will mark a highly anticipated return of the CommBank Matildas to the West Australian capital for the first time since 2018 and will be the first opportunity for Australians to see the team on home soil since this year's FIFA Women's World Cup.
The Asian Qualifiers will see six matches played across three different match days with the group winner joining the winners of Group B and Group C, as well as the best-ranked runners-up, in Round 3.
Round 3 will take place on 24 and 28 February 2024 with the winners of the two home-and-away series progressing to Paris.
"We are excited about the next chapter and continuing to build on the legacy for this team and it all starts in Perth," Gustavsson stated.
"We understand the importance of high-quality performances and know these will be challenging matches against teams who will also be committed to continuing their journey to Paris next year," he concluded.
Watch the Matildas' Asian Olympic Qualifiers live and free on 10 Play