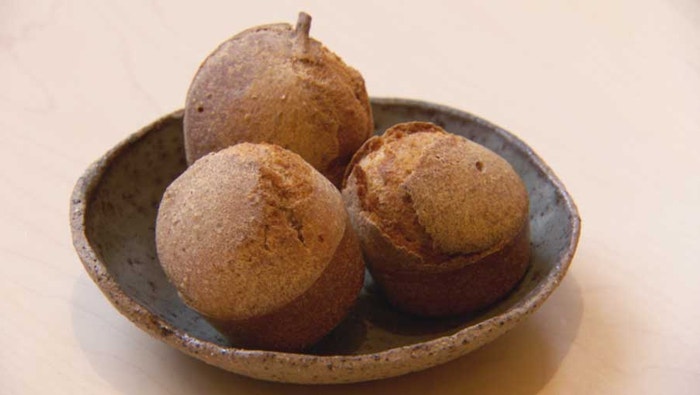 Steps
Preheat oven to steam bake 170C.
Add everything to stand up mixer with paddle attachment and mix on high until smooth. Pipe into a muffin tin, ¾ full, flatten tops with water on wet hands and wrap with plastic wrap and allow to prove until the bread reaches the tops of the moulds.
Steam bake for 10 minutes at 170C. Allow to rest for 5 minutes before turning out on to paper lined gastro tray, bake for a further 10 minutes at 180C (regular bake setting).
Notes
This recipe was created by George Calombaris of The Press Club and cooked by Reynold Poernomo