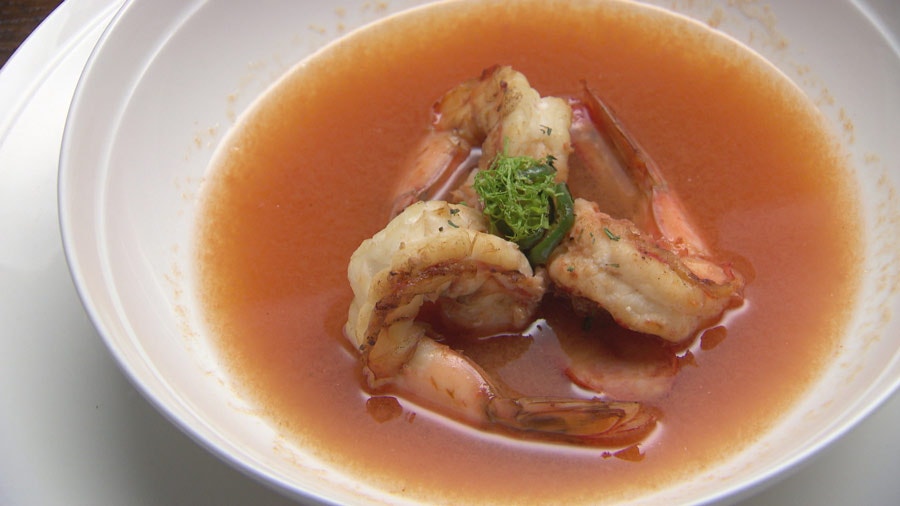 Steps
Preheat oven to 220C.
place tomatoes, garlic, onion and 1 jalapeno chilli on a baking tray. Sprinkle with thyme sprigs and salt and pepper and place in the oven to cook until softened, about 20 minutes. Remove from oven, remove all skins and transfer vegetables to a food processor. Process to a smooth liquid, strain through a fine sieve, season and set aside.
Set a griddle pan over high heat until hot. Add butterflied prawns and cook on both sides, just until griddle marks appear. Pour 125 ml vegetable stock over prawns, cover with a lid and cook until stock evaporates. Repeat with another 125 ml stock. Remove prawns from pan. Remove prawn heads and squeeze prawn essence from heads and set aside.
Place 3 prawns in each plate. Slowly pour in reserved tomato broth. Drizzle reserved prawn essence over prawns. Garnish with finely sliced jalapeno and celery leaves.