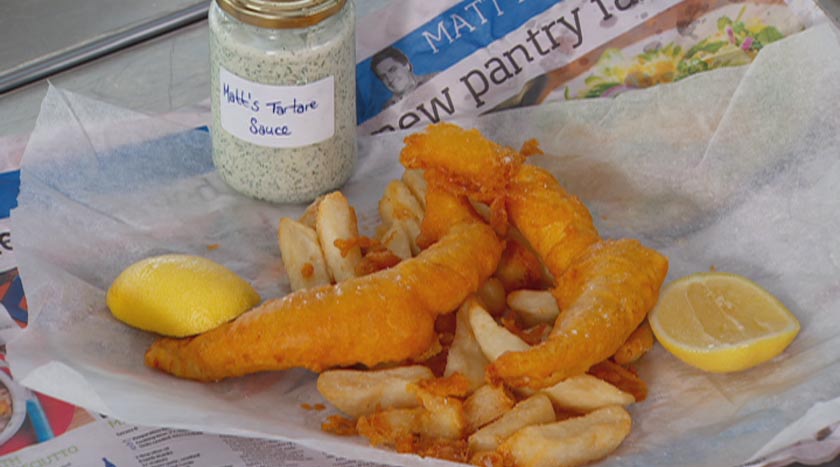 Steps
Half fill a large saucepan or deep fryer with oil, and heat to 180˚C.
Combine self-raising flour, cornflour, custard powder, bicarbonate soda and salt in a bowl. Make a well in the centre. Gradually pour in beer, whisking constantly, incorporating flour from the edges of the bowl until smooth and of pouring consistency. Set aside to rest for 30 minutes.
Place flour in a large bowl. Dust fish, shaking off any excess, then coat well in batter.
In batches, carefully and slowly lower fish into oil. Cook for 3-4 minutes, turning halfway, until fish is crisp, golden and just cooked through. Remove from oil, and drain well on paper towel. Season with salt.
Serve fish with chips, lemon wedges, and tartare sauce.
Notes
4 large skinless flathead fillets