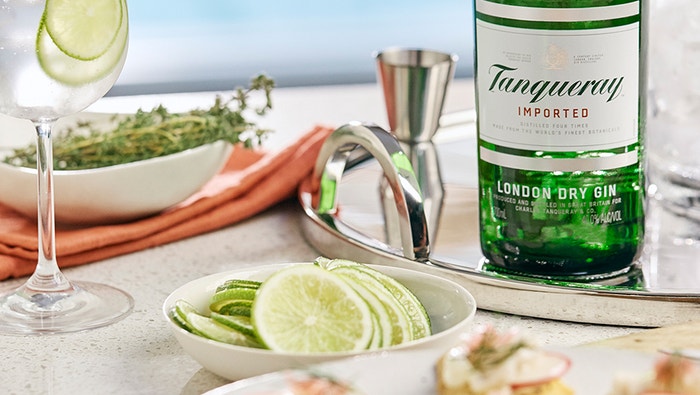 Steps
Grapefruit Cured Kingfish
For the red onion pickle, combine the onion, vinegar, sugar and salt in a small bowl and set aside for 30 minutes to pickle.
Keep the kingfish very cold, in a dish set above a tray of ice. Trim kingfish and remove any large bloodline. Cut into 5mm thin slices. Combine kingfish, grapefruit juice, olive oil, season with salt and pepper, then toss gently to combine. Cover with plastic wrap and marinate in the fridge for 15 minutes.
Thinly sliced the radish using a mandolin and place and pick dill fronds. Break crispbread into bite-size pieces.
Drain the fish from the marinade and discard the liquid. Place 1 tsp crème fraiche on a piece of crispbread. Top with a slice of kingfish, radish, pickled onion and dill. Crack over a little black pepper and serve immediately.