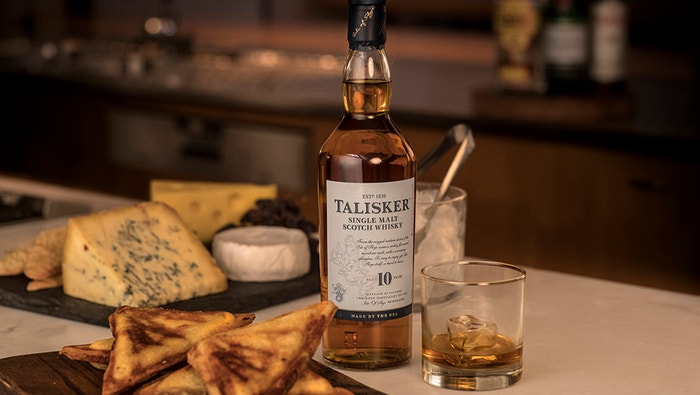 Steps
Talisker 10 Neat
Pour 45ml of Talisker 10 Year Old into a tumbler
Add 2 large ice cubes
Stilton Jaffle
Preheat a jaffle maker.
Combine butter and parmesan then use to butter one side of each slice of bread.
Turn half of the slices, butter-side down, and place on a piece of baking paper.
Top with mozzarella and stilton.
Top with remaining bread slices, buttered-side up.
In batches, toast for 6-8 minutes or until golden.
Serve hot.