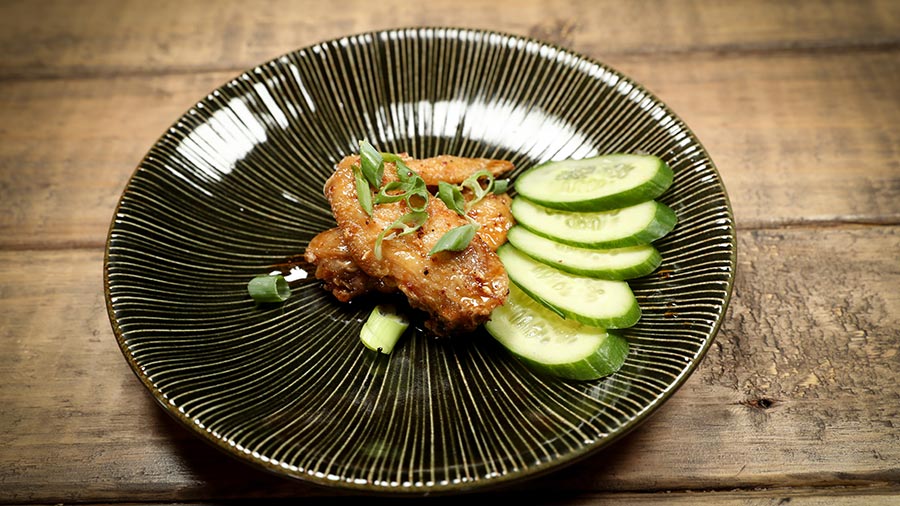 Steps
Preheat oil to 180C.
For the Fried Chicken Wings, mix 2 teaspoons ground Szechuan pepper and cornflour in a medium bowl. Add chicken wings and toss to coat with mixture. Shake off excess then deep fry, in batches, until golden and chicken is cooked through, about 8 -10 minutes.
Meanwhile, to make the glaze, place soy sauce, honey and remaining 1 teaspoon of Szechuan peppercorns into a medium frypan and simmer over high heat. Allow to simmer until slightly thickened. Pour immediately over chicken wings.
To serve, place glazed chicken wings into the middle of a plate. Top with spring onions and serve sliced cucumber on the side.