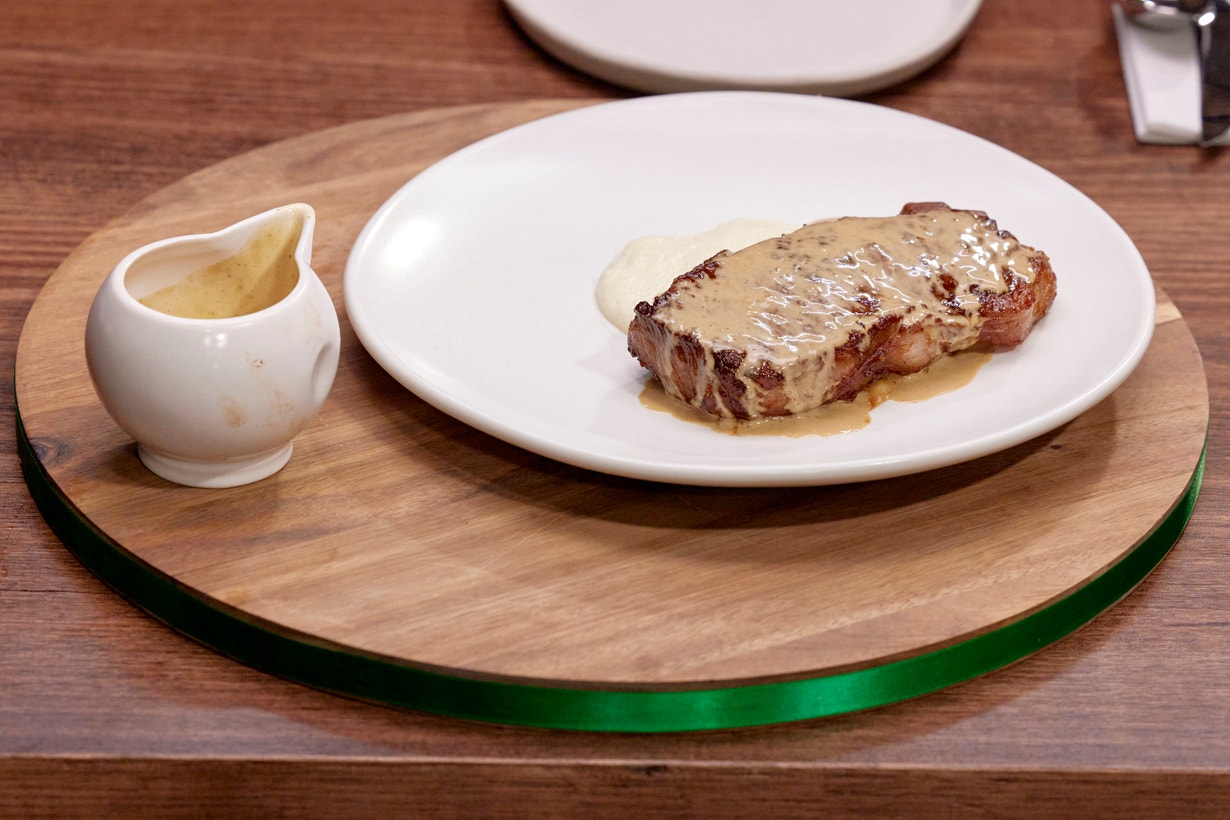 Steps
For the Cauliflower Purée, chop cauliflower into florets and boil in a saucepan over medium high heat until very soft, about 15 minutes. Strain florets and place into the canister of a stick blender. Add sour cream, butter and cream and process until smooth. Pass through a fine sieve and season to taste. Cover and set aside.
For the Steak, trim excess fat as desired and season both sides of the steak generously with salt and freshly ground black pepper.
Place a large frypan over high heat until smoking hot. Drizzle the pan with olive oil and carefully place the steaks into the pan. Turn steak every 20 seconds and after one minute, add the butter to the pan and baste the steak continuously, turning every 20 seconds until internal temperature reaches 54C. Remove steaks from the pan and allow to rest. Drain all but 1 tablespoon of fat from the pan.
For the Sauce au Poivre, return the pan of reserved fat to a medium heat. Smash and peel the garlic cloves and thinly slice the shallot. Add to the pan and sauté for about 5 minutes until just beginning to colour and caramelise. Add the white wine and flambé (if possible) to burn off alcohol. Add Worcestershire sauce and stir to deglaze pan. Add the peppercorns and continue simmering until liquid has reduced by half. Slowly add the cream and mix continuously to combine. Taste and season with salt. Remove from the heat.
To serve, spoon Cauliflower Purée onto the centre of each plate and use the back of a spoon to smooth out into a circle. Add the steaks and pour sauce over the top.