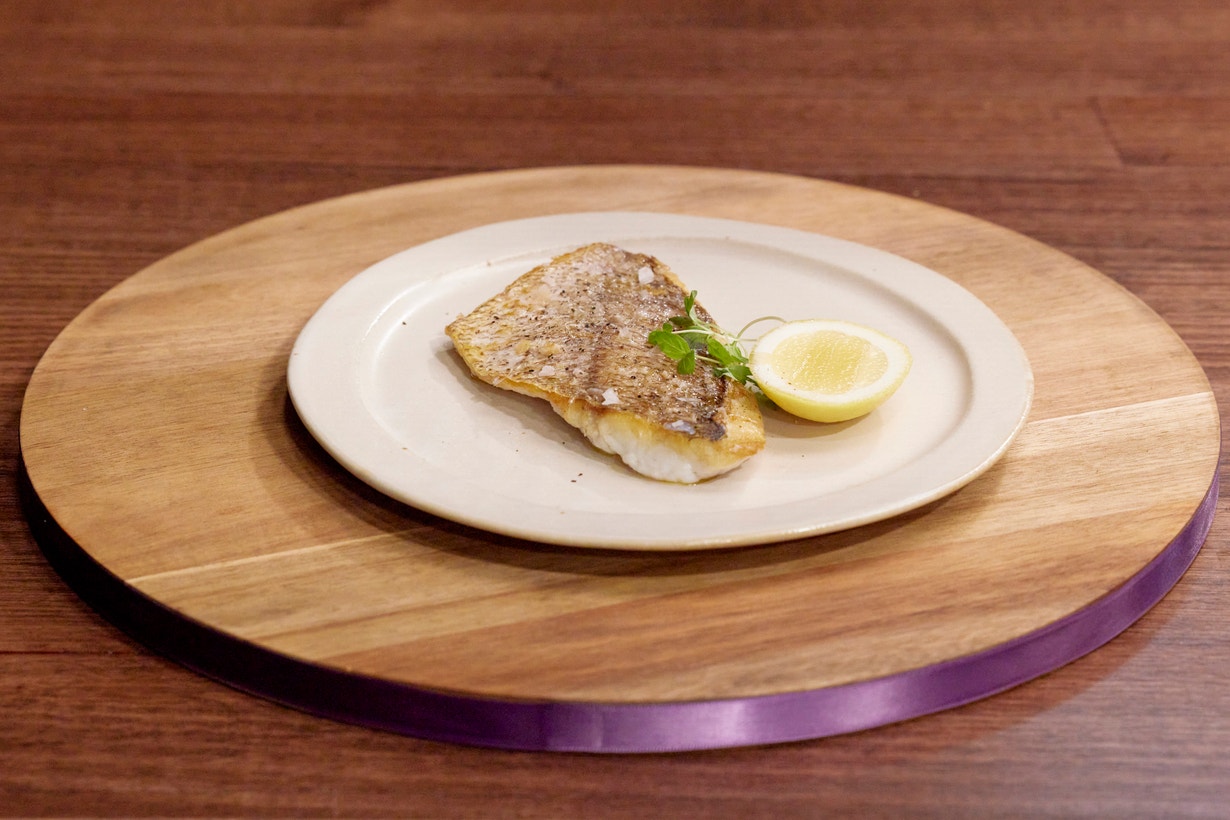 Steps
Wipe over snapper with a clean tea towel and ensure the skin is dry.
Make a cut under the pectoral fin with a sharp filleting knife, on an angle, until you meet the bone.
Starting at the head, slice along the backbone, working towards the tail. Keeping your knife close to the carcass, slice carefully between the fillet and the bones to release the fillet. Repeat on the other side.
Trim each fillet and pin bone using tweezers.
Heat a medium frypan over medium heat. Add 1 tablespoon ghee to the pan.
Season the fish with salt and place into the pan, skin side down. Place a weight on top of the fillets to keep flat. Cook for 1-2 minutes.
Remove the weight and add remaining ghee. Add tarragon to the pan and baste the fish with the ghee.
Once the flesh is set, remove from the pan and transfer to a plate, skin side up to rest.
Season the fish with lemon juice, salt and pepper to serve.