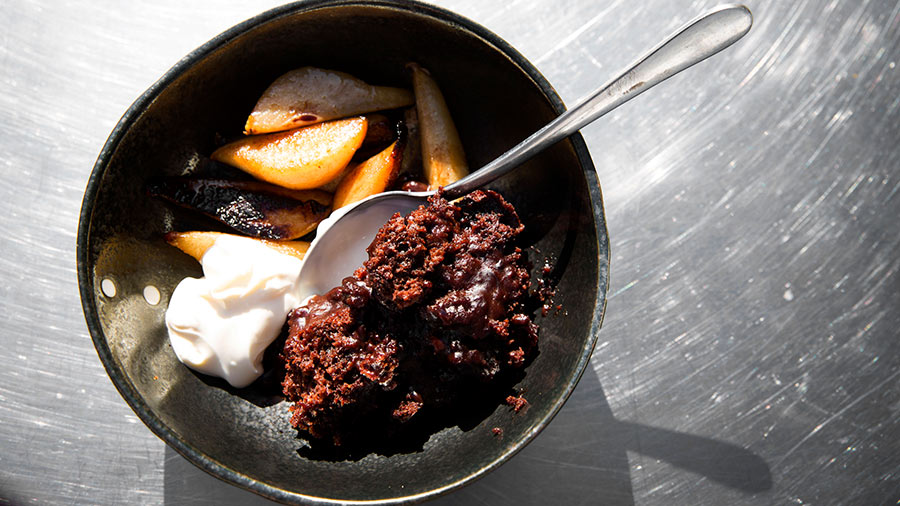 Steps
Preheat oven to 160C. Grease and line 6-8 cup ovenproof dish.
For the Pudding, sift the flour, sugar and cocoa into a mixing bowl and mix to combine. Make a well in the centre.
In a separate bowl, whisk the butter, milk, vanilla and egg and gradually pour into the well. Use a spoon to combine, being careful not to over mix.
Pour the mixture into the greased ovenproof dish and use the back of a spoon to flatten the surface.
For the Topping, sprinkle the sugar and cocoa over the pudding mixture then gently pour the boiling water over the top.
Place into the oven and bake for 30-35 minutes. Remove from the oven and set aside to stand in the dish for 10 minutes before serving.
To serve, dust with cocoa powder or icing sugar and top with a scoop of crème fraiche.