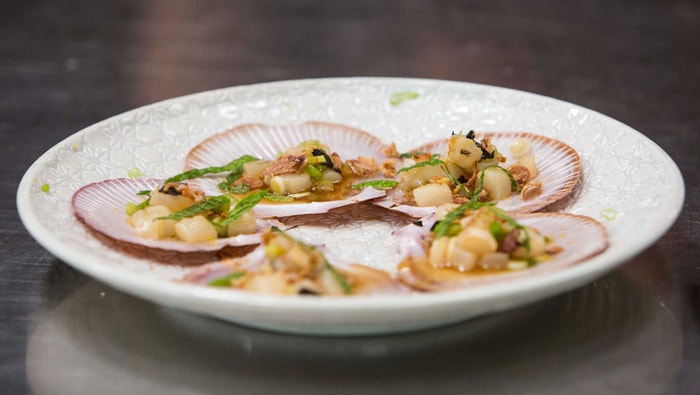 Steps
For the Ponzu Dressing, place ginger, lemon zest and juice, light soy sauce, fish sauce, honey and brown sugar in a medium bowl. Whisk to dissolve honey and sugar. Add spring onions, mix and adjust seasoning to taste.
Prepare the scallops by removing from shells and dicing scallops finely. Place in Ponzu Dressing and set aside in fridge for 15 minutes.
Meanwhile wash and dry scallop shells and place onto 4 serving plates.
To serve, spoon scallops onto shells along with a little Ponzu Dressing. Garnish with fried shallots and shredded mint.