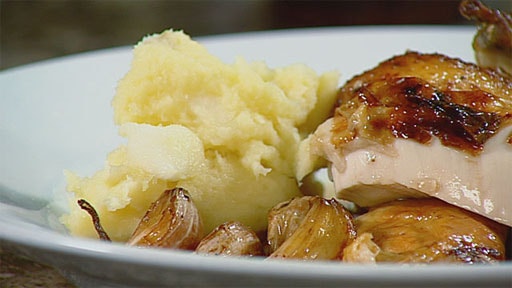 Steps
Place parsnip into a pot of cold water seasoned with sea salt. Bring to the boil over a high heat and cook until tender (approximately 10 minutes).
Strain the parsnips, pass through a mouli or mash with a potato masher.
Add the butter and season to taste.
Stir through the diced pear and serve warm.