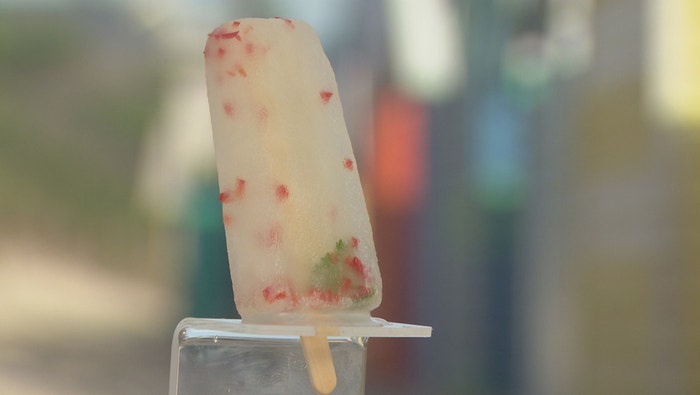 Steps
Process icing sugar and 200ml water in a blender until completely dissolved. Set aside.
Combine lime juice and chillies in a large bowl and allow to steep for 10-15 minutes.
Add reserved blended icing sugar and water into the bowl of lime juice and chillies and stir to combine. Add 600ml more water, fish sauce and citric acid and stir until well combined. Season with salt, to taste.
Pour mixture into ice block moulds, ensuring an even distribution of chilli. Push 2 coriander leaves to each mould, add a pop stick and seal with lids. Place into the freezer until hard.