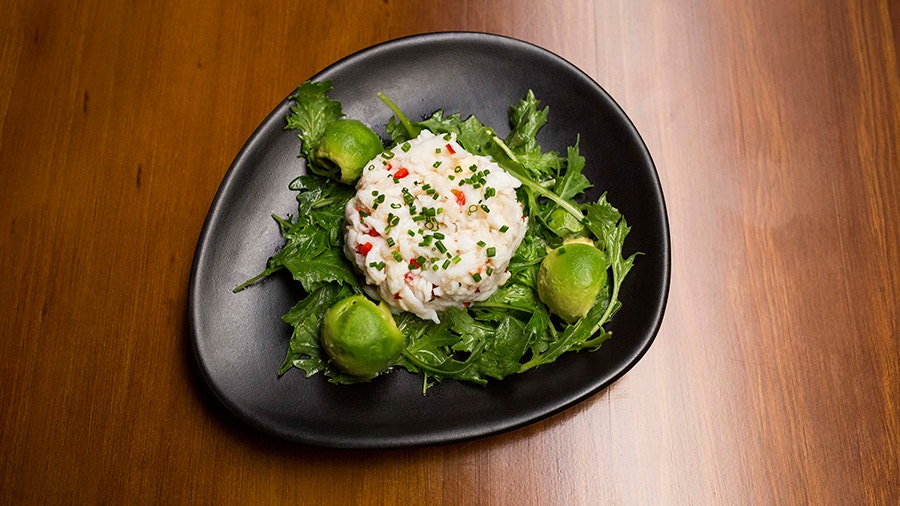 Steps
For the Crab and Avocado Salad, place, mirin, wasabi, rice vinegar, sesame oil and salt in a large bowl and whisk to combine. Remove half of the dressing and place into a separate medium sized bowl and set aside.
Deseed chilli and finely chop, then add to original large mixing bowl of dressing. Add crab meat and use a fork to mix thoroughly and set aside.
To the bowl of reserved dressing add lime juice and mizuna and gently toss to coat. Arrange some mizuna in the centre of the plate. Use a round teaspoon measure to spoon out curls of avocado and dot around the salad. Drizzle the avocado with some lime juice.
Push enough of the crab mixture into a small ramekin until full and lightly compacted. Turn ramekin upside down onto the centre of the mizuna. Gently tap the ramekin to demould the crab mixture. Sprinkle with chopped chives and serve.
Notes
A light and mouth-watering start to Nigella Lawson's three-course meal