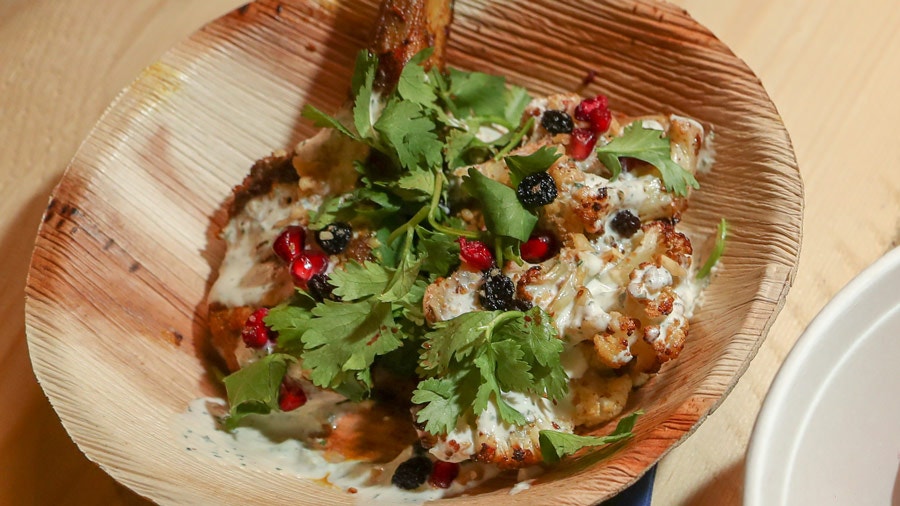 Steps
Heat oven to 180C.
For the Mixed Lamb Grill, cut fillets in half lengthways and each length into half. Place lamb fillet pieces and cutlets in a bowl and add remaining ingredients. Mix until meat is well coated, cover and set aside to marinate in fridge for 30 minutes.
Heat grill or barbeque to high heat. Cook the chops for 4 minutes on each side and fillet pieces for 2-3 minutes on each side. Remove from heat, transfer to a warm plate and cover to keep warm until serving.
For the Oven Roasted Cauliflower, place all ingredients in a large bowl and stir until florets are evenly coated. Spread florets on an oven tray and place in oven to bake until tops are browned, about 30 minutes. Turn oven to low to keep warm until serving.
For the Yoghurt Drizzle, place all ingredients in a food processor and process until blended. Transfer to a squeeze bottle and set aside in fridge until serving.
To serve, place 2 chops and 3 pieces of fillet on each serving plate. Add Oven Roasted Cauliflower and dress with Yoghurt Drizzle. Garnish with coriander and currants.