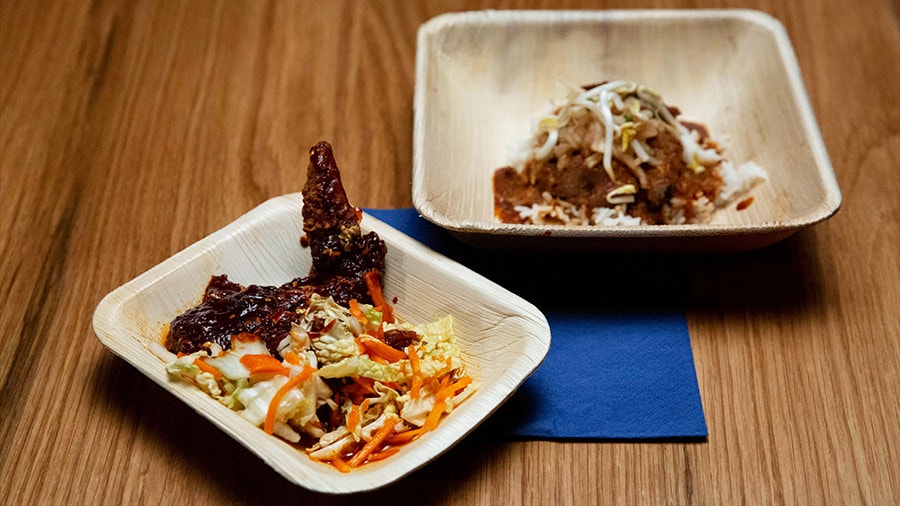 Steps
For the Chicken Wings, place buttermilk, half of each of the spices and salt into a large bowl. Add the chicken wings and toss to coat in the marinade. Cover and set aside in the fridge for 2 hours.
Heat the oil in a deep fryer to 180C. Preheat oven to 60C.
Place the remaining spices, salt and flours into a large bowl and mix well to combine.
Working in two batches, remove wings from marinade and place into the seasoned flour mixture. Coat the wings in flour and shake off excess. Cook in the hot oil until golden and cooked through, about 7-8 minutes. Remove the wings from the oil and place onto a tray lined with paper towel. Set aside in the oven to keep warm while cooking the remainder.
For the Gochujang Sauce, place the oil into a medium saucepan and place over medium heat. Add the remaining ingredients, except the sesame seeds, along with 30ml water and simmer until thickened. Stir with a silicone spatula to prevent sauce burning. Remove from the heat, season with salt then pour into a large bowl.
For the Kimchi Slaw, place the vinegar, sugar, ginger, chilli flakes, gochujang and 100ml water into a small saucepan and place over medium heat. Bring to boil, stirring until the sugar has dissolved. Remove from the heat and place into the freezer to cool. Discard the ginger.
Place the cabbage and carrot into a large bowl. Pour the cooled vinegar mixture over and toss until well combined and evenly coated. Season with salt and transfer to a serving bowl.
To serve, place the chicken wings into the Gochujang Sauce and toss until evenly coated. Pile onto a large plate and sprinkle with toasted sesame seeds. Serve with the Kimchi Slaw on the side.