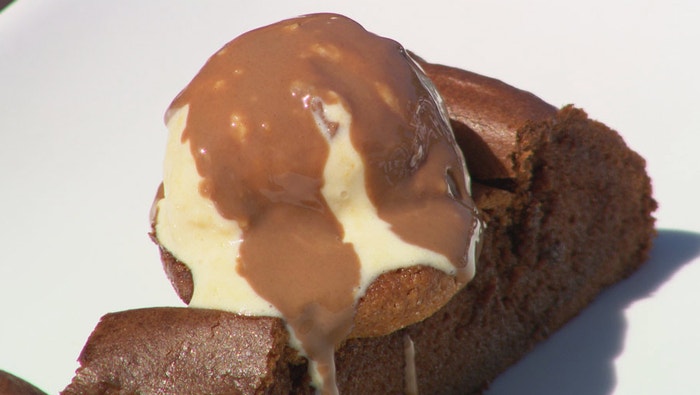 Steps
Place ingredients in a food processor and process to combine. Transfer to a container and place in the freezer overnight.
Optional - Icy Magique
Place the ingredients in a bowl on top of a saucepan of simmering water. Allow to melt and stir until combined.
Serve or place in a bottle and re- warm (without the lid on) and shake before using if storing in a cool place like a fridge.
Notes
Icy Magique was not seen in Matt Preston's MasterClas, it's bonus fun for fans.