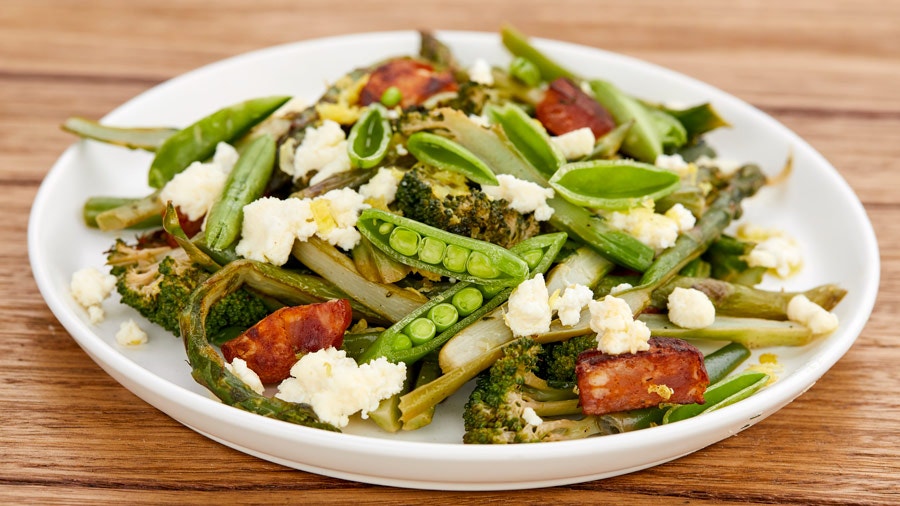 Steps
Bring a large saucepan of salted water to the boil. Prepare an ice bath in medium bowl.
Trim ends from the broccolini and asparagus and cut into smaller lengths. Set aside.
Trim the green beans, top and tail the sugar snap peas and slice in half.
Blanch the vegetables in the boiling water for 20 seconds then immediately transfer to the ice bath. Allow to cool then drain thoroughly.
Remove and discard the skin from chorizo and slice.
Place a large deep frypan over medium high heat. When hot, add the olive oil and chorizo and cook until the fat begins to render from the chorizo.
Add the blanched vegetables and sauté briefly, about 2 minutes. Stir the thyme leaves, lemon juice and season with salt and pepper, to taste. Remove from the heat.
To serve, transfer to a large serving plate. Crumble ricotta over the top and garnish with lemon zest.