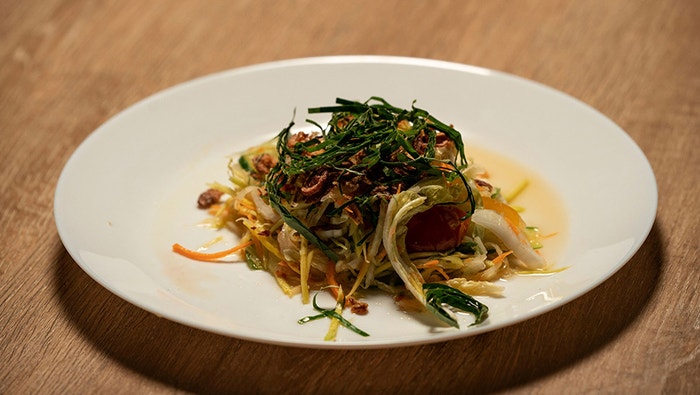 Steps
For the Dressing, place the palm sugar with half of the fish sauce into a small saucepan and place over medium heat. Bring to a simmer, stirring until the sugar dissolves. Remove from the heat.
Add the remaining ingredients, adjusting the balance with the lime juice as desired. Set aside to cool.
For the Mango and Green Papaya Salad, mix ingredients together, except the betel leaves and shallots, in a medium bowl.
Add the Dressing and toss to combine.
Transfer to a serving bowl and top with the betel leaves and shallots.