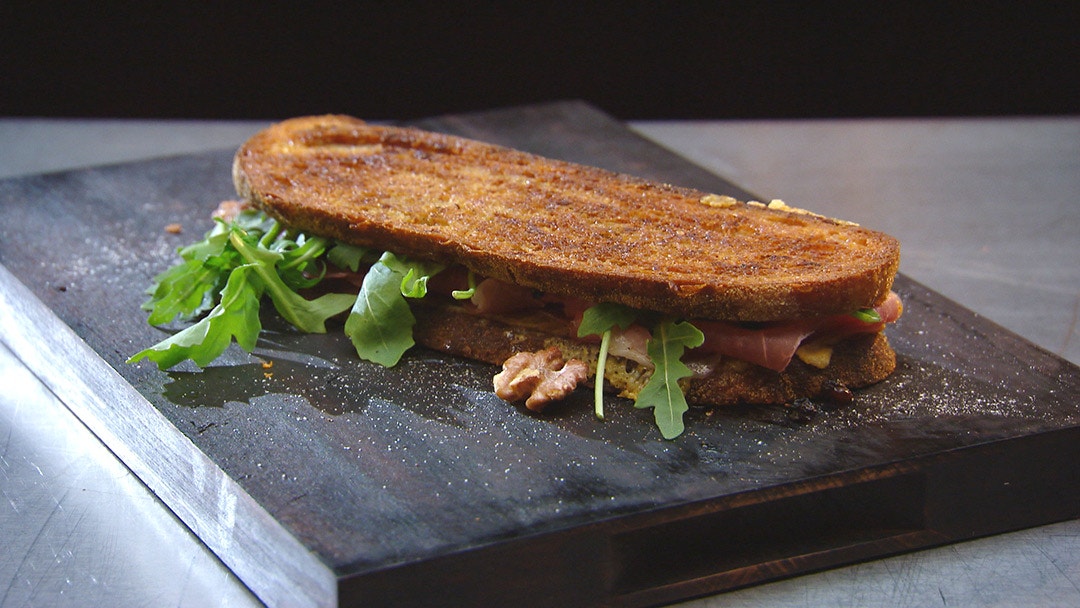 Steps
Preheat oven to 170FF.
Place walnuts onto a small tray and toast in the oven until golden brown, about 10 minutes. Remove from oven and chop roughly. Set aside.
Heat a sandwich press.
Combine the butter, currants, zest and allspice in a small non-stick frypan over low heat and cook until melted.
Pour or brush butter evenly over the sourdough slices. Place butter side down onto the base plate of sandwich press and cook until golden and caramelised. Arrange cheese over both slices and toast until melted. Transfer to a serving plate.
Sandwich the prosciutto, rocket, toasted walnuts and honey between the cheese covered sides of the bread. Season with salt and pepper and serve immediately.