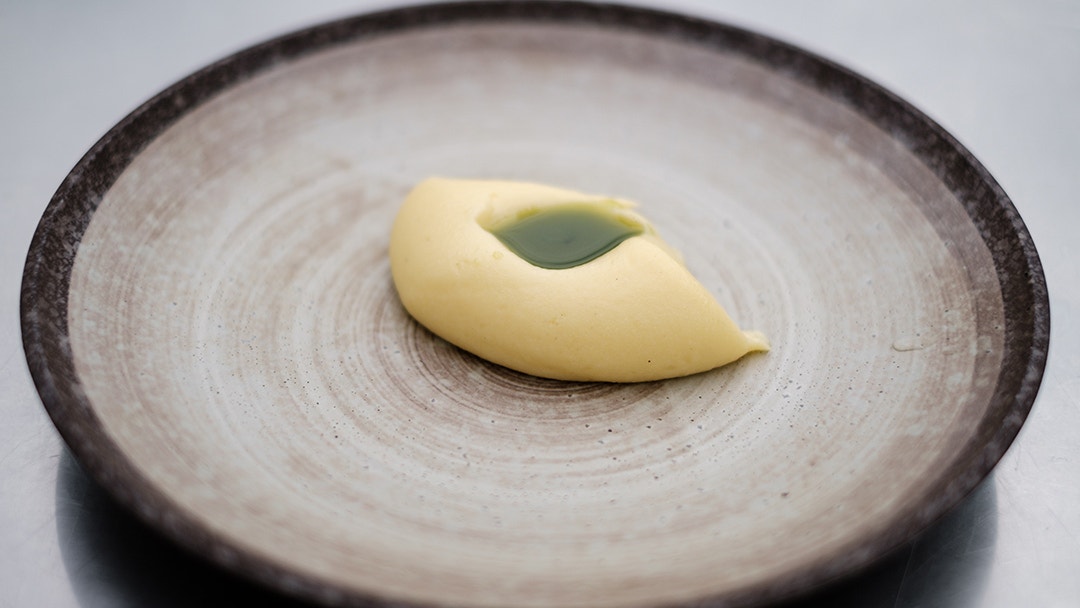 Ingredients
Eucalyptus Smoked Mashed Potato
Steps
Preheat oven to 200°C fan-forced.
For Eucalyptus Smoked Mashed Potato, in a large metal roasting tray, make a dense bed of three quarters of the Eucalyptus leaves.
Use a fork to spike the potato with holes all over. Place the potato on the bed of Eucalyptus leaves and cover the potato with remaining Eucalyptus leaves.
Use a blow torch to set the leaves on fire. When most of the leaves are alight, cover the dish tightly with foil. Bake potato for 1 hour or until tender.
For the Native Thyme Oil, combine native thyme, parsley and oil in a Thermomix and process on full speed at 40°C for 3-4 minutes, or until the oil reaches temperature.
Line a fine sieve with muslin cloth and pass the oil through, catching the oil in a bowl underneath. Set aside until all oil has dripped through. Discard the muslin cloth and the solids.
For Eucalyptus Smoked Mashed Potato, place the milk in a small saucepan and warm bring to a simmer over low heat.
When tender, cut the potatoes in half and use a pastry card to press the potatoes through a fine drum sieve into a medium bowl. Discard the skins.
Add the milk and butter to the potato and mix through. Season with salt and pepper.
To serve, plate the mashed potato and thyme oil.