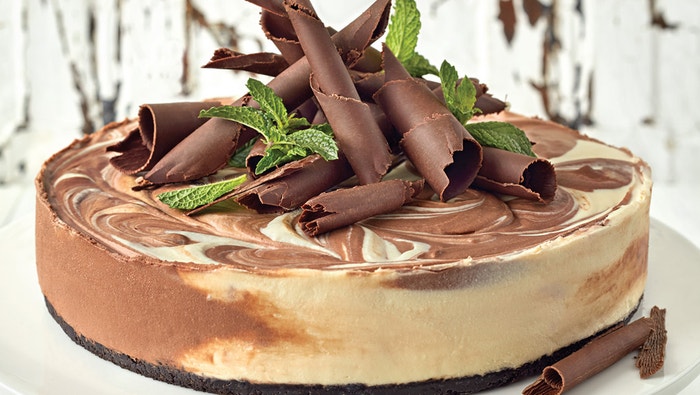 Steps
COMBINE the OREO crumbs and butter then press into the base of a greased and base lined 20cm round spring form pan. Chill.
BEAT the PHILLY and sugar with an electric mixer until combined. Stir in the gelatine. Divide mixture in half and stir the white chocolate and mint essence into one half, and the dark chocolate into the other. Fold half of the whipped cream through each mixture.
POUR the white mixture over the OREO base. Spoon the dark mixture on top then swirl through with a knife to make a marble pattern. Refrigerate for 3 hours or until set.
PLACE cheesecake on a serving plate, decorate with chocolate curls and mint leaves, if desired. Serve immediately.