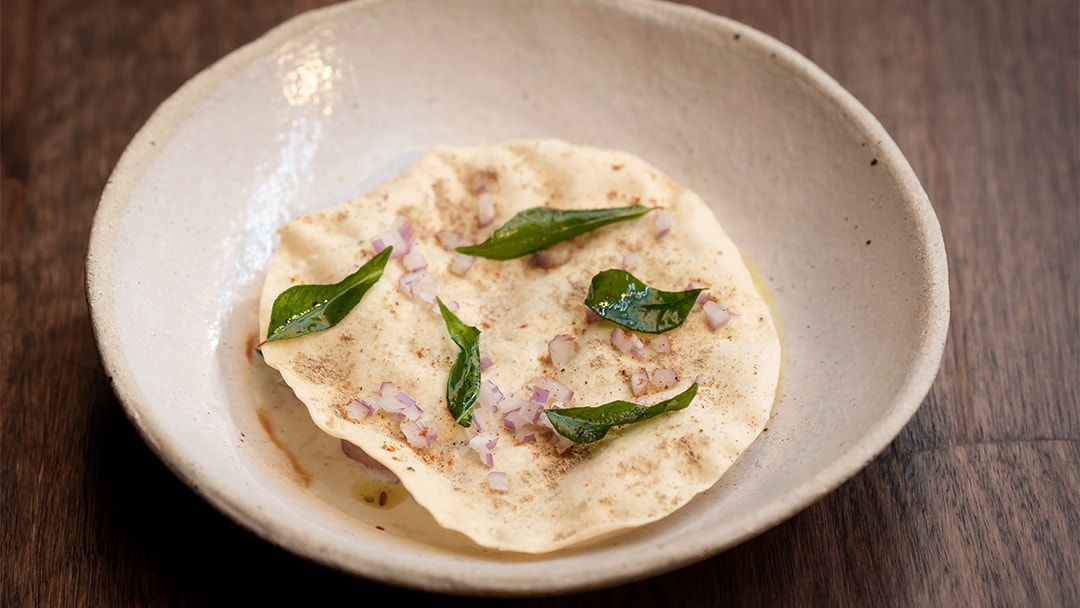 Steps
For the Cure, place salt, sugar, tea, lemon zest into a food processor and process to a powder. Coat snapper fillets and allow to cure in the fridge for 20 minutes. Wash off cure and slice to ½ cm pieces to serve.
To make dressing, stir together coconut milk, lemon juice, amchur and seasoning to taste. Set aside.
Heat oil in a deep saucepan to 180°C. Cook pappadams one at a time until golden. Remove from oil and sprinkle with chaat masala.
To serve, spoon dressing into each bowl. Drizzle with pomegranate molasses and sprinkle with pomegranate seeds. Top with slices of cured snapper, fried curry leaves and top with masala pappad.