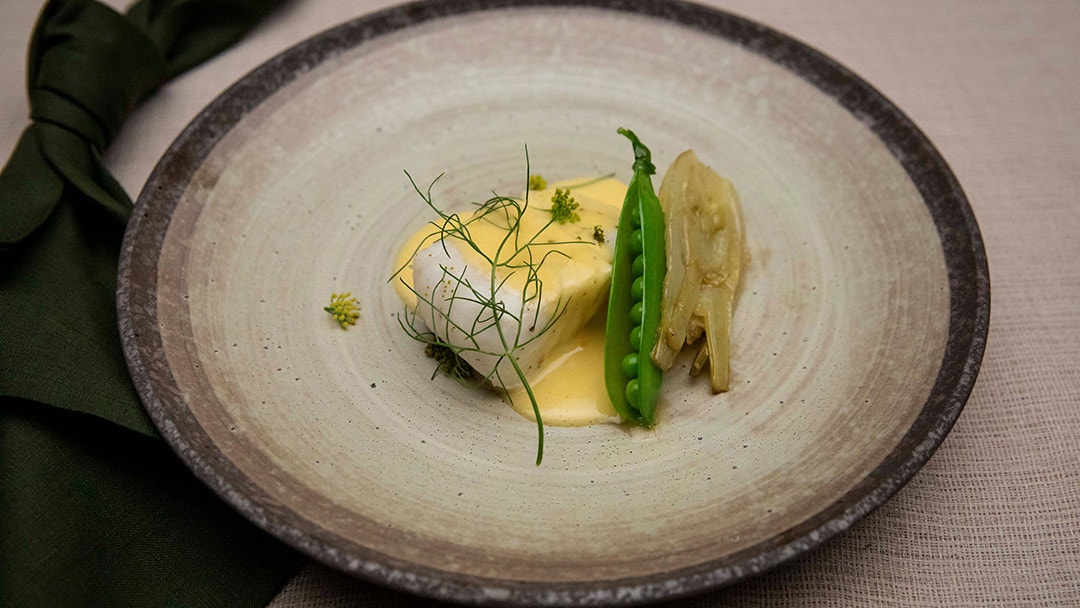 Steps
Preheat oven to 180C.
For the Confit Fennel, place ingredients into a small roasting dish and place into the oven. Cook until fennel is soft, about 60 minutes.
Remove from the oven and remove the fennel from the oil. Set aside.
For the Grapefruit Buerre Blanc, place the juice and wines into a medium saucepan and simmer over high heat until reduced to approximately 60ml. Remove from the heat and set aside.
Place the oil and shallot into a small frypan. Place over medium heat and until sauté until shallot is soft and starting to brown. Remove from the heat. Add the juice and wine reduction, stir through and set aside for 30 minutes.
Strain the onion mixture through a fine sieve into a small saucepan, pressing the shallot with a spoon to release as much liquid as possible. Discard the shallot. Return the mixture to low heat and heat, without boiling. Add half of the butter and process with a stick blender until smooth. Add remaining butter and process until combined.
Remove from the heat and transfer to a jug. Cover the surface with cling film. Set aside in a warm place and serve within 30 minutes.
For the Coral Trout, cut the trout into 8 evenly sized portions.
Place onto a lined oven tray and sprinkle with fennel pollen, salt and pepper and drizzle with the olive oil.
Bake in oven until just cooked through, about 12-15 minutes, depending on thickness. Remove from the oven and set aside.
For the Peas, place the butter in a small saucepan. Add the vegetable stock and swirl to combine.
Meanwhile, split the peas in half lengthways, keeping the peas attached in one half of the pod. Add the peas in the half pod to the saucepan and season with salt and pepper. Cook over a low heat for 2 minutes. Remove from the heat.
To serve, place a portion of Coral Trout into the centre of each serving plate. Add the Confit Fennel and a Pea. Spoon Grapefruit Buerre Blanc over the trout and top with fennel garnishes. Serve immediately.