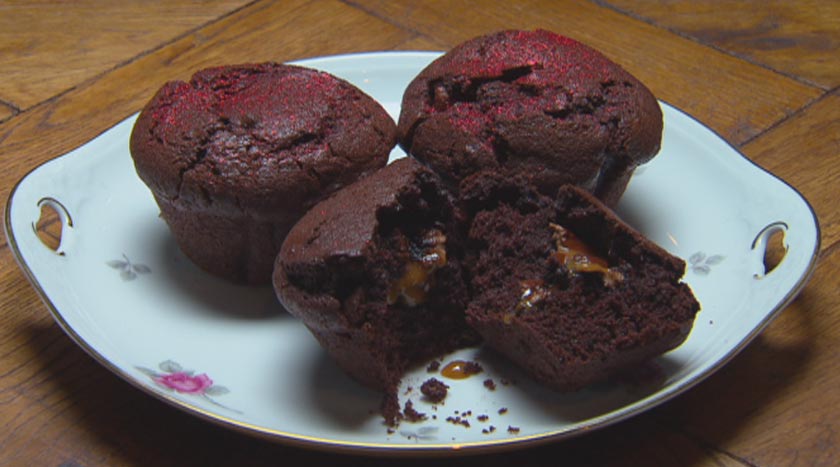 Steps
Preheat oven to 180C fan-forced, and line a 6-hole Texas muffin pan with paper cases.
Using an electric mixer fitted with a whisk, cream butter and sugar until thick and pale. Add one egg at a time, mixing until combined.
Meanwhile, combine flour, baking powder, bicarbonate soda, salt and cocoa in a bowl. Slowly add dry mixture to electric mixer, mixing until combined. Gradually mix in cream and water to combine.
Fill each muffin case to two thirds full, smoothing over surface. Gently push 4 caramel chews into each muffin mixture, taking care not to push too far to the bottom. Sprinkle with sea salt. Divide remaining mixture among cases, ensuring caramels are completely covered.
Bake muffins in oven for 20 minutes or until cooked through, and caramel is runny when tested with a skewer. Remove from oven and allow to cool slightly.
To serve, sprinkle with red glitter dust.