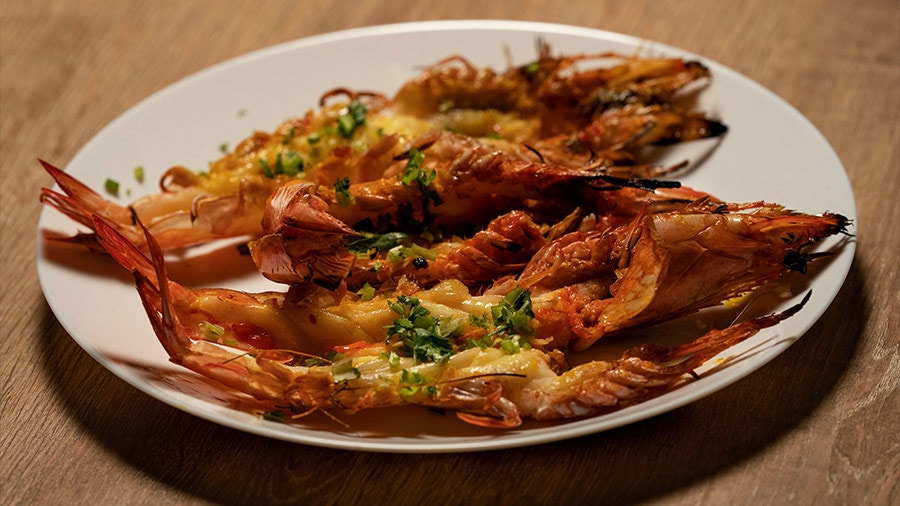 Steps
Preheat a BBQ or grill plate over medium high heat.
To butterfly the prawns, cut length ways through the length of the belly. Devein and clean the prawns without filling the prawn heads with water. Set aside in the fridge.
Place the butter into a small saucepan over low heat. Remove from the heat.
Place the garlic, turmeric and chilli flakes into a small food processor or mortar and pestle and process until almost smooth. Stir into the melted butter and season with salt and pepper.
Season the prawns with salt and pepper then place onto the BBQ or grill plate, cut side down, and cook for 3 minutes. Baste with the Garlic Butter then turn and cook on the other side, basting with more Garlic Butter, until just cooked through, about 1 minute. Baste with Garlic Butter and transfer to a serving plate. Garnish with finely chopped coriander stem.