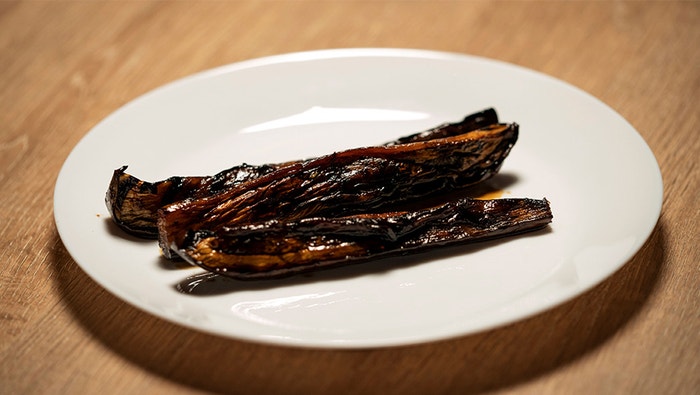 Steps
Heat a large grill plate over medium high heat.
For the Tamarind Glaze, place ingredients along with 250ml water into a small saucepan and place over low heat. Simmer until reduced to a sticky consistency, about 25 minutes. Remove from the heat and season to taste.
For the Charred Eggplant, cut the eggplant in half lengthways, then cut each half into 4 wedges.
Drizzle eggplant wedges with oil and season with salt.
Grill the eggplant on each side until charred and tender, about 3-4 minutes.
Meanwhile, heat a large non-stick frypan over medium heat.
Brush the glaze over the eggplant wedges and then place into the heated frypan and cook until caramelised. Serve with lamb cutlets, if desired.