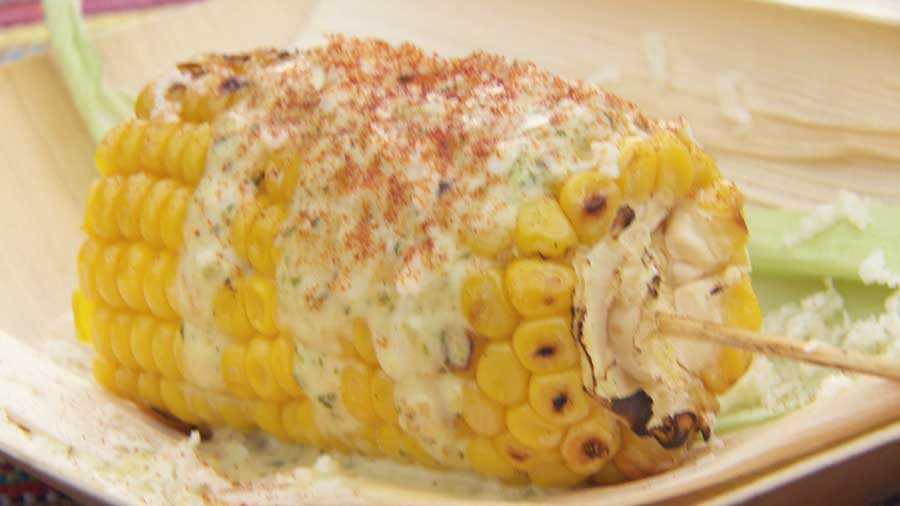 Steps
Heat a griddle pan to high heat.
Brush the corn with oil. Cook on the griddle until each side is charred and the corn is cooked through, about 10 – 12 minutes. Season with salt.
Meanwhile to make mayonnaise, combine egg yolk, mustard and vinegar in a food processor and blend until slightly thickened. With food processor running, add grapeseed oil in a thin stream until thickened and emulsified. Transfer to a bowl and set aside.
Place jalapenos and coriander in the food processor and blitz until smooth. Add to mayonnaise, season with salt and white pepper and stir to combine.
To assemble, drizzle mayonnaise over corn, sprinkle with cheese and dust with paprika.