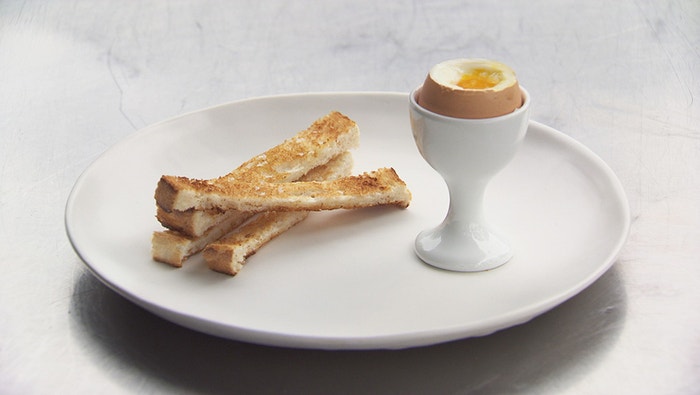 Steps
Place eggs into a small saucepan and just cover with cold water. Place over a high heat then cover and bring to the boil.
Once water is boiling, remove saucepan from the heat immediately and set aside for 6 minutes for soft boiled, or 9 minutes for hard-boiled.
Refresh the eggs in cold water then place the eggs into egg cups.
Place the bread in the toaster to toast.
Butter the toast ensuring to spread the butter across the whole surface to the edges. Slice the toast into 6 soldiers and place onto the serving plate. Add a boiled egg to the serving plate, crack and peel the top of the egg and serve.