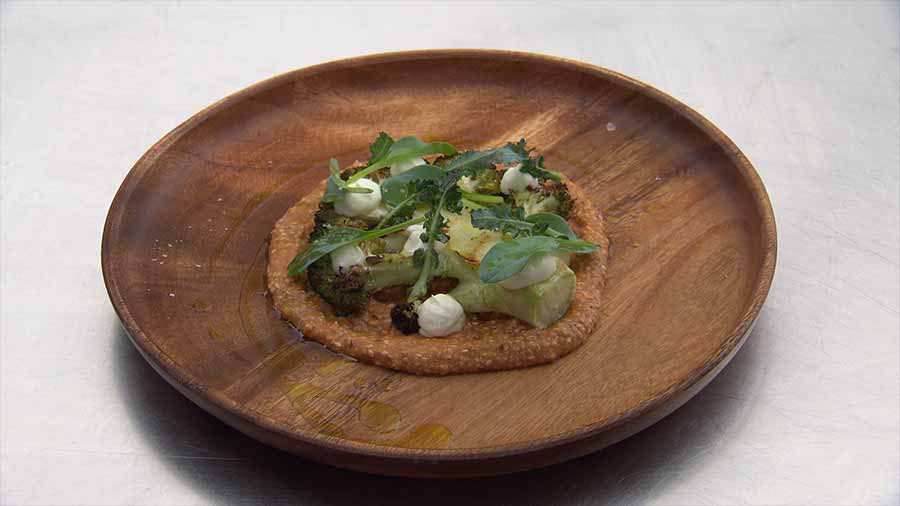 Steps
Preheat the hibachi grill or barbeque.
For the Barbequed Broccoli, trim the main stem from each head of broccoli.
Cut the sides away from the middle of each head of broccoli to leave a cross section steak piece. Trimmings can be reserved for other use.
Season broccoli with sea salt and place onto the preheated grill or barbeque. Cover with some aluminium foil/ a large metal bowl until charred on one side, about 10 minutes. Drizzle the top of broccoli with extra virgin olive oil and flip to char on the other side.
For the Dressing, place all ingredients except for the sesame seeds, into a food processor and blitz until smooth and sugar has dissolved. Adjust seasoning, to taste.
Transfer the dressing to a bowl and add toasted sesame seeds. Stir well until fully incorporated.
To serve, spoon some of the Dressing onto the middle of the plate and use the back of a spoon to smooth into a circle. Add the piece of Barbequed Broccoli then pipe some of the Hung Yoghurt on top. Finish with oyster leaf and broccoli leaves.