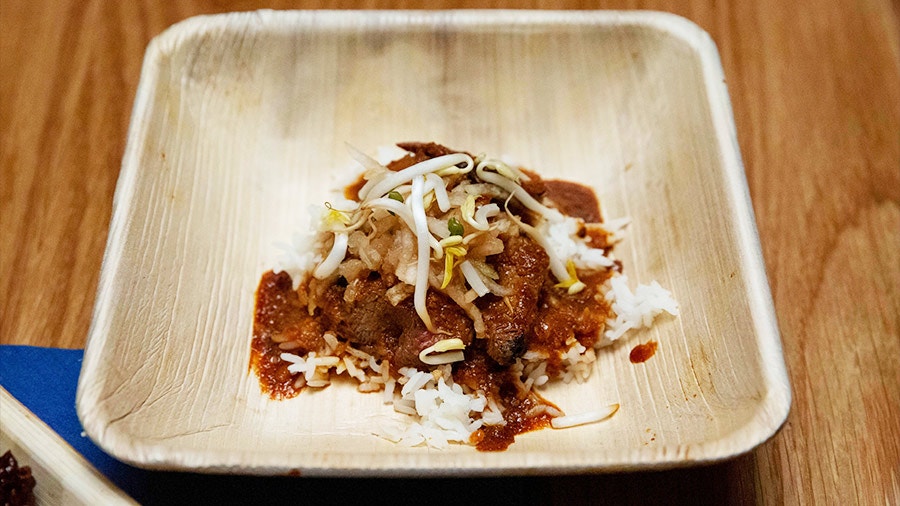 Steps
For the BBQ Beef, prepare the marinade. Place all the ingredients, except the beef, into a blender and process until smooth.
Cut the beef slices into strips and place into a medium bowl. Pour the marinade over the beef, mix well and set aside in the fridge to marinate for 2 hours.
When ready to serve, heat a grill pan over medium high heat.
Remove the beef strips from the marinade and cook in the hot grill pan, in batches, until browned on the outside and medium rare on the inside, about 1-2 minutes. Remove the beef from the pan and set aside, covered, to keep warm.
Meanwhile, for the Ssamjang Sauce, place ingredients into the bowl of a food processor and process until smooth.
Transfer to a small saucepan over a medium heat and cook until thickened, about 15-20 minutes. Remove from the heat and set aside.
To serve, spoon some steamed jasmine rice into the base of each serving bowl. Top with some BBQ Beef and a generous serve of Ssamjang Sauce. Garnish with some pear and bean sprouts.