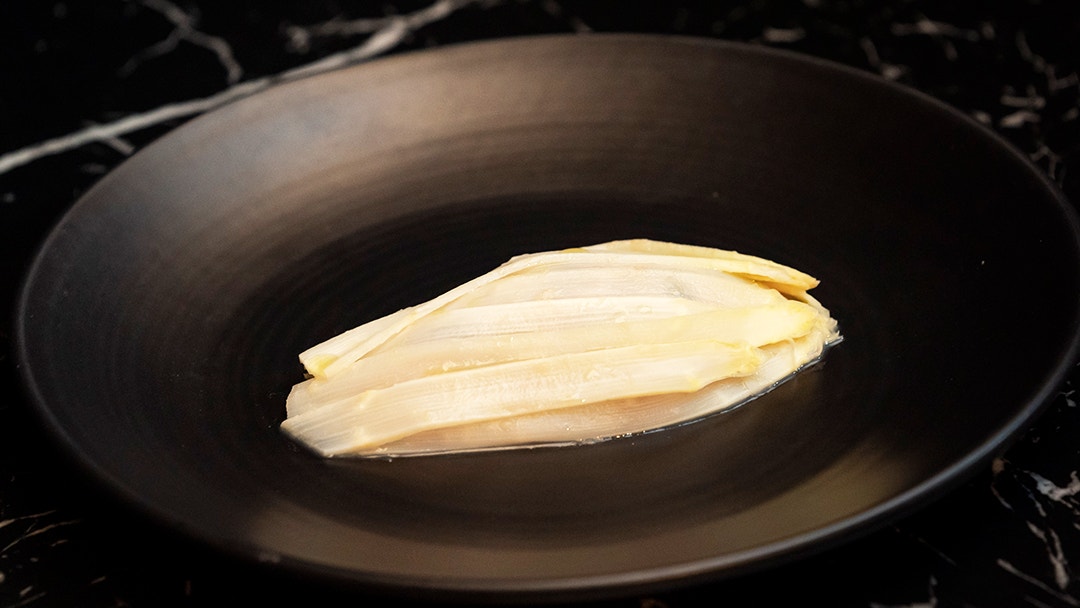 Steps
Preheat oven to 200C.
To prepare the quails, remove wings and necks from the quails and chop into small pieces. Cut between the legs and breasts and through the backbone. Chop the lower half of the quails into small pieces. Set the breasts on the crown aside to roast.
For the Quail Sauce, heat oil in a fry pan over high heat. Add the chopped quail bones and cook until browned all over.
Add shallot and cook until caramelised, about 3-5 minutes. Add garlic and sauté for 1 minute, then deglaze pan with wine. Simmer until reduced by half.
Add the chicken stock and reduce by 2/3's until liquid has thickened.
Pass through a fine sieve into a clean saucepan. Whisk in butter and season to taste. Cover and set aside.
For the Quince Glaze, combine the ingredients in a saucepan over medium high heat and simmer until thick and jammy.
For the Roasted Quail, remove the wings and legs and set aside for sauce. Brush the quail crowns generously with Quince Glaze. Roast until internal temperature of the fillets reaches 52-55C, about 10 minutes. Remove from oven, allow to rest before removing breast fillets to serve.
For the Steamed Asparagus, trim the asparagus, then very carefully slice the asparagus lengthwise on a mandolin into 2mm thick slices.
Place the slices into a steamer insert over boiling water and steam for a few minutes until just cooked. Asparagus should have a little bite but not feel fibrous.Brush asparagus with a little of the Quince Glaze and set aside.
For the Warmed Enoki Mushrooms, place butter and 250ml water in a saucepan over medium high heat. Whisk continuously until mixture has emulsified and is boiling. Remove from the heat.
Place the enoki into a sieve and pour the butter mixture even over to warm through. Arrange in the centre of serving plates and flatten slightly. Sprinkle with diced anchovy.
To serve, lay quail fillets over the enoki. Cover with the asparagus slices, season with salt and a few drops of olive oil. Serve with the sauce on the side.