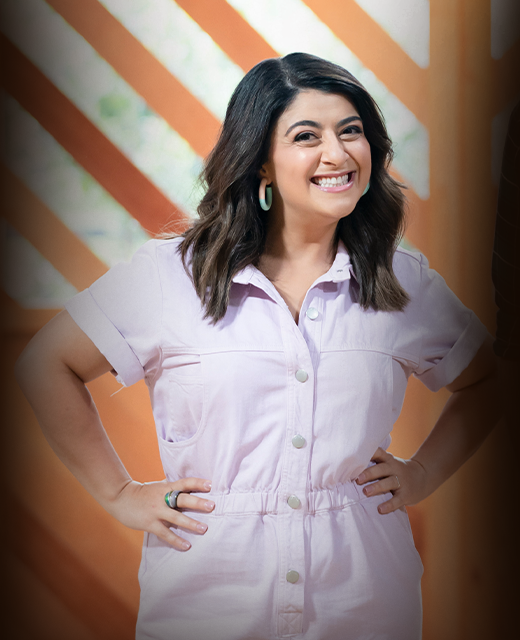 Susie Youssef
Host
Susie Youssef is a comedian, actor, writer and improviser who has written, performed and produced comedy for stage, radio and television in Australia and around the world.
Susie is a regular co-host and correspondent on 10's The Project, and a regular guest on 10's Have You Been Paying Attention? Previously a core cast member on Whose Line Is It Anyway? Australia, Susie has had regular roles in Rosehaven, Squinters and No Activity and appeared in Get Krack!n, How Not To Behave, The Chaser's Media Circus and The Checkout.
A regular performer at the Sydney Comedy Store and Giant Dwarf Theatre, Susie has performed internationally. Susie studied at the iO Theatre in Chicago and in 2014, played the lead role in the Hayloft Project's award-winning play The Boat People.
Following a sold-out run at the Sydney Fringe Festival in 2014, Susie made her solo debut at the Melbourne and Sydney Comedy Festivals in her sketch comedy show Sketchual Chocolate. She returned to the comedy festival circuit in 2015 with Owl Eyes On You and in 2016, made her Edinburgh Fringe and London debut in Check Youssef Before You Wreck Youssef. Susie continued to test the limit of her anxiety with Behave Youssef the following year.
In 2018, Susie debuted with the Sydney Theatre Company at the Sydney Opera House in an all-female version of An Accidental Death Of An Anarchist and wrote and performed in The Smallest Hour with Phil Spencer, in a sold-out debut season with the Griffin Theatre Company.
In 2020, Susie starred in the Australian premiere of Home, I'm Darling with the Melbourne Theatre Company and featured in 10's Drunk History Australia as Dame Nellie Melba.
2021 has seen Susie co-host the live broadcast of the 2021 Australian of the Year announcement, and prepare to showcase her craftier side co-hosting Making It Australia alongside Harley Breen.