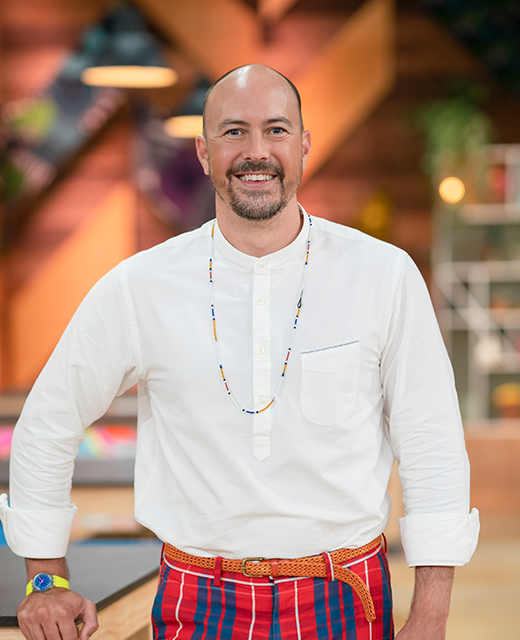 Benja Harney
Judge
Benja Harney is renowned as a pioneer in his field, having worked both in Australia and internationally as a professional creative, artist and educator in the medium of paper.
Through his studio Paperform, Benja has engineered bespoke paper constructions for some of the world's leading brands including Google, Nike, Facebook and Hermès. Not to mention two of Australia's most successful music exports – Kylie Minogue and SIA.
From pop-up books, paper sculpture, installation, illustration, packaging, fine art, fashion, animation, set design – Benja makes anything and everything possible within this endlessly inventive material.
Benja has spoken about paper illustration at the University Of Sydney (UTS), the Museum Of Contemporary Art (Sydney), and the National Gallery Of Victoria (Melbourne). He has conducted international workshops at the World Pop-Up Exhibition (South Korea), Graphika Design Conference (Manila) and Semi-Permanent Design Conference (Auckland).
His eye for detail and a vision for the big picture led to his work as the featured artist for the City of Sydney' New Year's campaign in 2016-2017. Most recently Benja was commissioned by the Australian Olympics Committee to create a welcome art piece for their Olympic Village at this year's Tokyo Olympics.