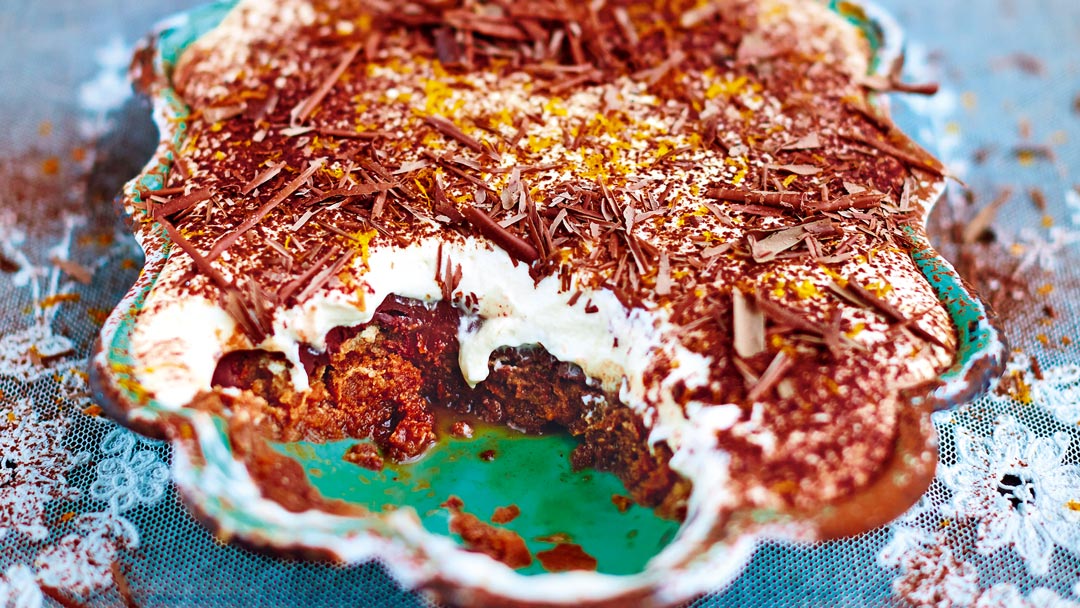 Steps
To make a ganache, pour the cream into a pan and gently bring to a simmer over a medium heat. Add a pinch of sea salt, snap in the chocolate and stir until melted, thickened and smooth, then remove from the heat and leave to one side.
Line a dish (20cm x 30cm) with the sponge fingers, carefully pour over the hot sweetened coffee and drizzle over the Vin Santo or sweet sherry. Spread the chocolate ganache over the top in an even layer.
In a food processor, blitz the ricotta, mascarpone, vanilla bean paste and honey until super-smooth. Spoon this creamy mixture evenly on top of your chocolate layer.
Place in the fridge for at least 2 hours, to set. Serve with a good grating or shaving of chocolate and a fine grating of orange or clementine zest. Heaven.
Tip: Make this delicious dessert a day or two in advance, or even freeze it and defrost it overnight in the fridge, when needed.