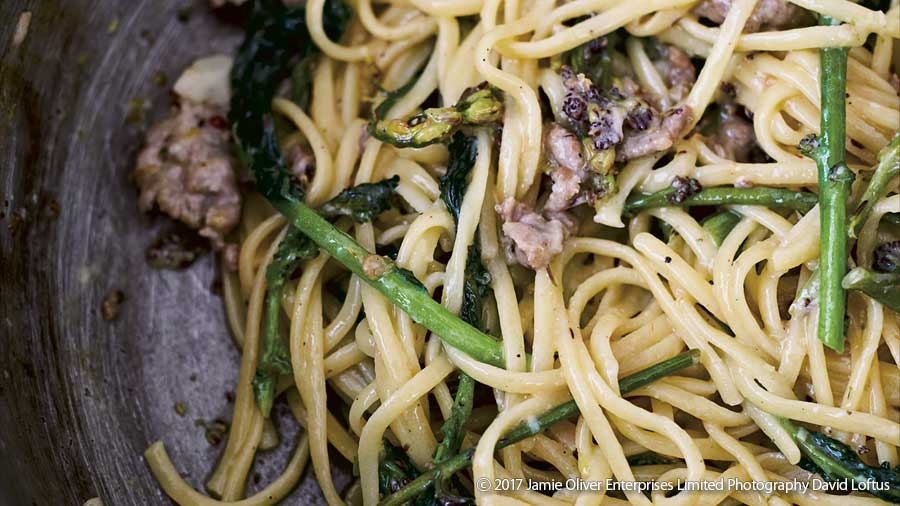 Steps
Cook the pasta in a pan of boiling salted water according to the packet instructions, then drain, reserving a mugful of starchy cooking water.
Meanwhile, trim the broccoletti (halving any thick stalks length ways to make them more delicate to eat). Place a large frying pan on a medium heat with 1 tablespoon of olive oil. Squeeze the sausage meat out of the skin into the pan, breaking it up with a wooden spoon. Once lightly golden, peel, roughly chop and add the garlic, followed by the anchovies, chilli flakes, broccoletti and wine. Leave to bubble away while the pasta cooks.
Toss the drained pasta into the sausage pan, then finely grate over the pecorino and drizzle with extra virgin olive oil. Toss again, loosening with a little reserved cooking water, if needed, to create a light, creamy sauce. Taste and season to perfection, then serve right away.
Notes
Jamie Cooks Italy by Jamie Oliver is published by Penguin Random House © Jamie Oliver Enterprises Limited (2018 Jamie Cooks Italy). Photography: David Loftus.