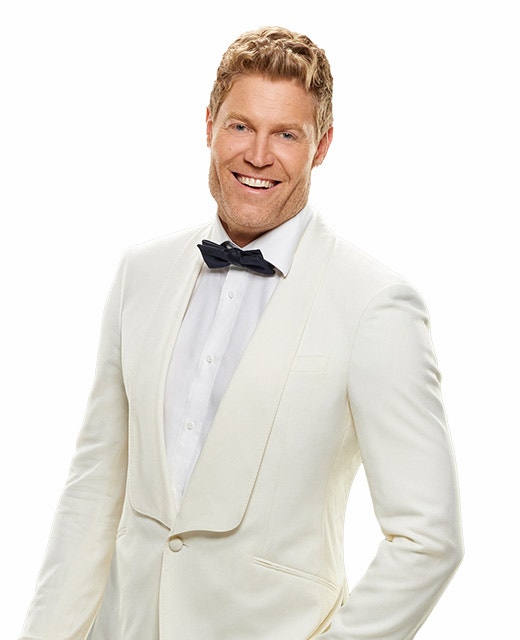 Chris Brown
When he's not tending to his furry patients at the Bondi Junction Veterinary Hospital, Dr Chris Brown is exploring the world, seeking out hotspots and finding surprising animal stories to share on The Living Room or leading a camp full of celebrities through the jungle on I'm A Celebrity… Get Me Out Of Here!
Having graduated from the University of Sydney as a vet, Chris stumbled into media by chance. While telling some wacky and wonderful animal stories over a few beers at the pub, he was scouted and cast as a vet on Harry's Practice.
In 2009, he hosted 10's factual series, Bondi Vet, giving an inside look at the hustle and feather ruffle of his busy Bondi Junction vet practice.
Having found an undeniable on-screen chemistry with comedian and entertainer Julia Morris, the pair have co-hosted I'm A Celebrity… Get Me Out Of Here! since 2015 as well as Chris & Julia's Sunday Night Takeaway.
In 2021, Chris loaned his voice to 10's hit show, The Dog House Australia.
A self-proclaimed shutterbug, Chris has a keen interest and natural talent for photography. However, 'natural talent' certainly isn't a phrase you would associate with his other hobby of playing guitar though.
He's also released two books, Family Guide to Pets and Tales from a Bondi Vet. In 2018, Chris took his talents global, starring in Vet Gone Wild for Animal Planet in the U.S.
Twitter: @drchrisbrown Instagram: @drchrisbrown