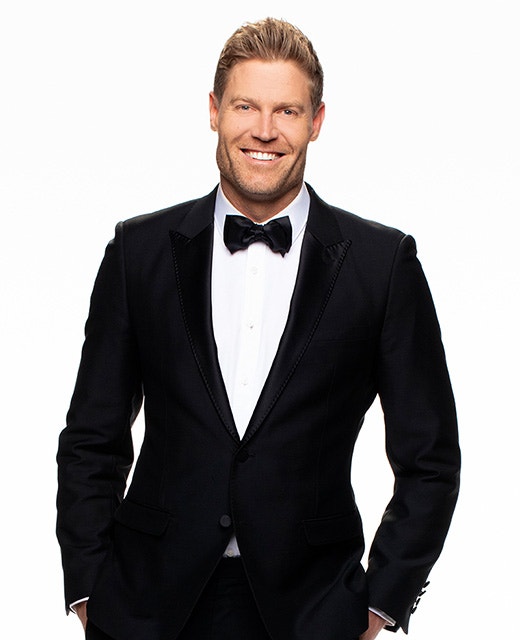 Chris Brown
Dr. Chris Brown is an Australian veterinarian, television personality and author. Growing up in the suburbs of Newcastle with his dad Graeme as the local vet, it seemed logical that Chris would follow in his father's footsteps. But Chris' path has been a diverse and interesting one to say the least.
Three years after graduating from Sydney University as a vet with first class honours, Chris' career took a strange turn when he was spotted by a talent scout while telling animal stories over a few beers in a pub. He has been telling stories and helping animals on our screens, ever since.
Two weeks after that fateful pub meeting, Chris was the new vet on Harry's Practice. He has also appeared on Burke's Backyard, The Today Show and Talk To The Animals.
From 2009 to 2016, Chris led Network 10's factual series Bondi Vet, showcasing the crises and characters at a bustling Bondi Junction vet practice. Bondi Vet won viewers around the world, including the US, UK, Canada, Germany, Italy and Russia, as well as all across Africa, Asia and South America.
Most recently, Chris embarked on a wild adventure around the world to attend to some of the most exotic and endangered animals in need of medical attention in his new Animal Planet series, Vet Gone Wild.
Chris has been resident travel and animal guru on Network 10's TV Week Logie Award-winning program The Living Room since its launch in 2012 and regularly appears on The Project.
Animals and adventure have made Chris one of television's hardest working hosts. Yet, he still finds time to do what he truly loves, working as a vet in the Bondi Junction Veterinary Hospital and spending time with his dog Reg and cat Cricket.
Twitter: @drchrisbrown Instagram: @drchrisbrown