About the Podcast
The best bits of the hilarious Network 10 show. Dave Hughes and guests try to solve some tricky problems!
Watch the new season of Hughesy, We Have a Problem' Monday nights on Channel 10.
Special thanks to Screentime Australia.
21st Apr 2020
Luke McGregor, Susie Youssef, Peter Helliar and Poh Ling Yeow
Special guests Danny Green and Nathan Phillips.
14th Apr 2020
Rove McManus, Sarah Harris, Peter Rowsthorn and Mishel Laurie
solving problems involving alarms, dogs in apartments, bad drivers and more!
7th Apr 2020
Becky Lucas, Lawrence Mooney, Kate Langbroek and Tommy Little
Hughesy is joined by Kate Langbroek, Becky Lucas, Tommy Little and Lawrence Mooney
31st Mar 2020
Merrick Watts, Urzila Carlson, Jason Byrne and Em Rusciano
Dave Hughes is joined by Jason Byrne, Em Rusciano, Merrick Watts and Urzila Carlson
24th Mar 2020
Anne Edmonds, Matt Okine, Kate Langbroek and Dave Thornton
Hughesy is joined by Kate Langbroek, Anne Edmond, Dave Thornton and Matt Okine
17th Mar 2020
Nazeem Hussain, Sarah Harris, Sam Simmons and Fiona O'Loughlin
Special guests Alex Perry and Jimmy Rees.
10th Mar 2020
Ross Noble, Chrissy Swan, Dave O'Neil and Cal Wilson
Hughesy is joined by Dave O'Neil, Cal Wilson, Ross Noble and Chrissy Swan
3rd Mar 2020
Josh Thomas, Meshel Laurie, Susie Youssef and Charlie Pickering
Hughesy is joined by Susie Youssef, Charlie Pickering, Josh Thomas and Meshel Laurie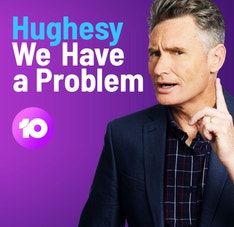 25th Feb 2020
Judith Lucy, Rhys Nicholson, Jo Stanley and Peter Berner
Judith Lucy, Rhys Nicholson, Jo Stanley and Peter Berner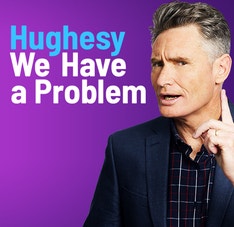 18th Feb 2020
Denise Scott, Dave O'Neil, Susie Youssef and Tommy Little
Hughesy is joined by Susie Youssef, Tommy Little, Denise Scott and Dave O'Neil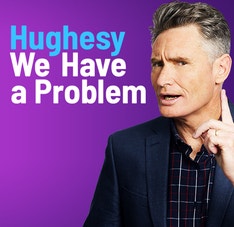 11th Feb 2020
Sarah Harris, Luke McGregor, Merrick Watts and Meshel Laurie
Special guests Merrick Watts, Sarah Harris, Meshel Laurie and Luke McGregor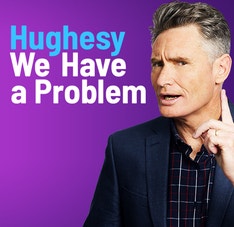 4th Feb 2020
Joel Creasey, Kate Langbroek, Denise Scott and Dave O'Neil
Dave Hughes is joined by Denise Scott, Dave O'Neil, Joel Creasey and Kate Langbroek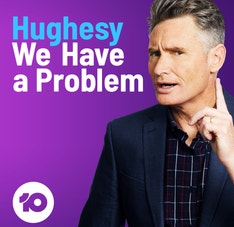 28th Jan 2020
Susie Youssef, Lehmo, Fiona O'Loughlin and Dave Thornton
Hughesy is joined by Dave Thornton, Fiona O'Loughlin, SusieYoussef and Lehmo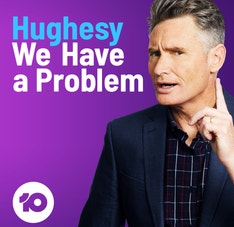 22nd Jan 2020
Kate Langbroek, Anne Edmonds, Merrick,Watts and Sam Simmons
Dave Hughes is joined by Kate Langbroek, Merrick,Watts, Sam Simmons and Anne Edmonds
15th Jan 2020
Urzila Carlson, Lawrence Mooney, Rachel Corbett and Nick Cody
Dave Hughes is joined by Lawrence Mooney, Nick Cody, Rachel Corbett and Urzila Carlson
15th Jan 2020
Harley Breen, Julia Morris, Nazeem Hussain and Anne Edmonds
Dave Hughes is joined by Harley Breen, Julia Morris, Nazeem Hussain and Anne Edmonds