About the Podcast
Join builder, developer, entrepreneur and host of The Living Room, Barry Du Bois, on lifestyle podcast Hammer It Home.
Barry will chat to interesting people from all walks of life (including a few friends from the telly) about modern living. Learn about design innovations, gadgets, sustainability and how to improve your home from the inside out.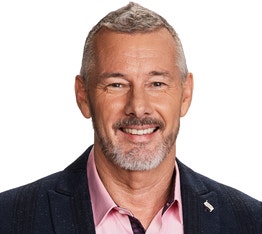 Barry Du Bois
Presenter
7th Apr 2021
6. Where to from here?
Taking the sustainable path
5th Apr 2021
5. Building the foundations for a better future
24th Mar 2021
4. Unpacking the corporate perspective
The business of climate change
17th Mar 2021
3. If we could talk to the animals
Always smile at a crocodile
10th Mar 2021
2. Why do we do the things we do?
Can we think outside the (recyclable) box?
3rd Mar 2021
1. What Is Carbon?
24th Feb 2021
Barry's back!
Join him on a journey to a more sustainable future
Barry talks to Perez about his time in the jungle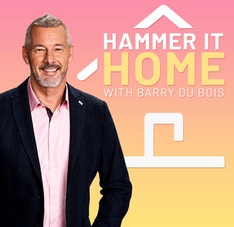 Barry Du Bois chats to Derek Rielly - the man who helped write his book 'Life Force'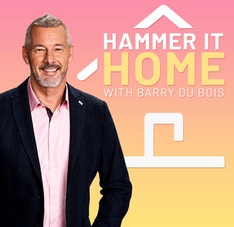 24th Oct 2019
Guided Meditation
Barry Du Bois invites Tom Cronin to do a quick 5-minute guided meditation.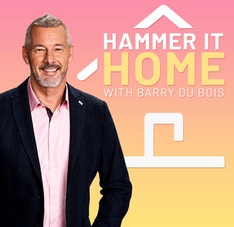 17th Oct 2019
The Power of Meditation and Mindfulness
Barry Du Bois talks to Tom Cronin and Jacqui Fifer about mindfulness
Barry Du Bois interviews Tania Soulos.
26th Sep 2019
Amanda Keller
Barry Du Bois chats to 'The Living Room' co-host Amanda Keller.
Barry Du Bois interviews Kate Peck.
12th Sep 2019
Sam 'Mac' McMillan
Barry Du Bois sits down for a chat with Sam Mac.
29th Aug 2019
Miguel Maestre
Barry Du Bois chats with Miguel Maestre over lunch at South Melbourne Market.
22nd Aug 2019
Interviewing Your Kids
Barry Du Bois interviews his kids about their lives
15th Aug 2019
Declutter Your House, Declutter Your Mind
Peter Walsh is a decluttering gury and will help you clear your house.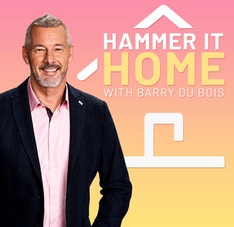 8th Aug 2019
Home Renovations for Beginners
Barry talks to social media influencer, Poppy Lee, about her recent DIY home improvements.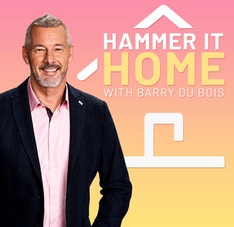 1st Aug 2019
How to Become a Homeshare Mogul
Barry Du Bois chats to expert Monique Eyles and photographer Steven Chee.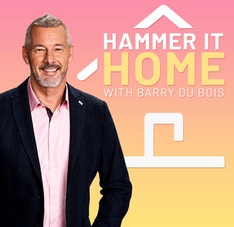 25th Jul 2019
Green Thumb, Green Home
Barry Du Bois chats to celebrity landscaper Matt Leacy and designer Isaac Tyson.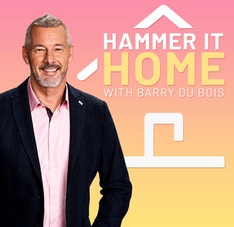 21st Jul 2019
Pets, Apartments and Penguins with Dr Chris Brown
Barry Du Bois chats with good friend Dr Chris Brown.